Red Sox
Red Sox, Rafael Devers agree to 11-year, $331 million contract extension
Devers' new deal stands as the sixth-largest in MLB history in terms of total value.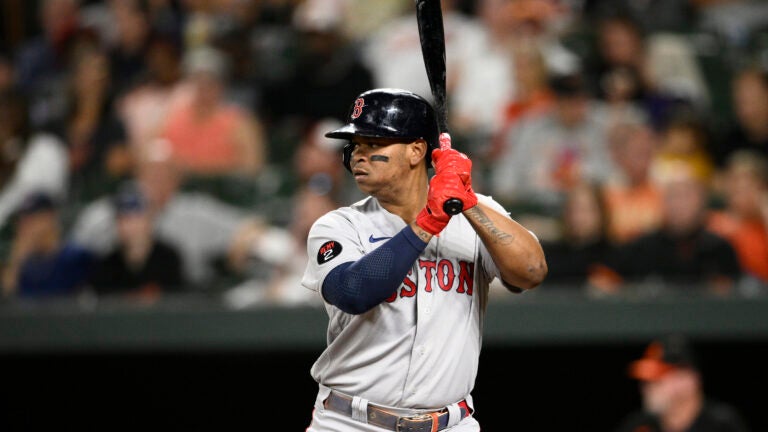 Rafael Devers is set to appear in a Red Sox uniform through the 2033 season, after the team and the star third basemen reportedly reached an agreement on a blockbuster contract extension.
After months of wondering what the future held for Devers with a pending payday awaiting as a free agent in 2024, the Red Sox and Devers agreed to an 11-year, $331 million contract extension on Wednesday, according to Alex Speier of The Boston Globe.
Devers' megadeal is still not finalized, but the expectation is that both the Red Sox and Devers will sign the contract pending a physical.
Devers' new deal — which will see him earn $30.09 million per season — stands as the sixth-largest in MLB history in terms of total value.
Devers, 26, reached an agreement with Boston on a one-year, $17.5 million deal for the 2023 season on Tuesday, but Speier noted on Wednesday that Devers' new contract includes his 2023 salary — meaning this extension will run through the 2033 season. There are no opt-outs in the deal for both Devers and the Red Sox.
The slugging third baseman batted .295 with 27 home runs and 88 RBI last season en route to his second All-Star nod.
It's been a tumultuous offseason so far for the Red Sox, with the departure of Xander Bogaerts in free agency standing as another disheartening example of Boston losing homegrown star talent — just a few years after the Mookie Betts trade.
But with Devers now in place for over a decade, the Red Sox have a middle-of-the order bat and franchise star in place that they can build around in the years ahead.
Newsletter Signup
Stay up to date on all the latest news from Boston.com