Red Sox
Red Sox designate reliever Matt Barnes for assignment
Following Xander Bogaerts' exit, Barnes was the longest-tenured player on the Red Sox roster.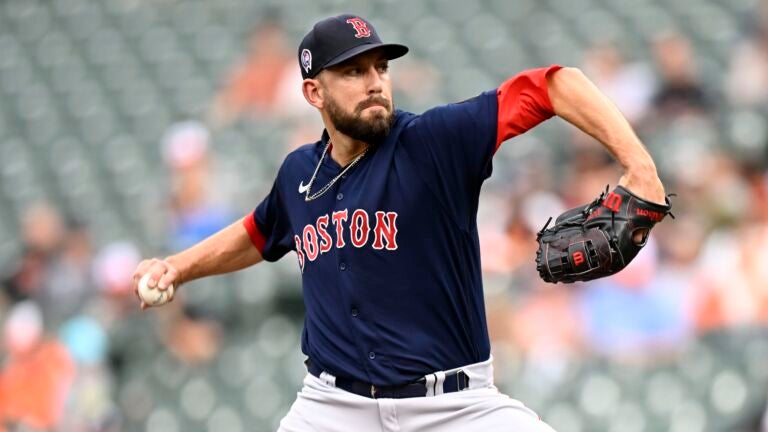 The Red Sox are moving on from the longest-tenured player on their roster.
Reliever Matt Barnes was designated for assignment on Tuesday, removing him from the 40-man roster.
The 32-year-old righty played nine seasons in Boston, making his debut back in 2014. The Danbury, Connecticut, native appeared in 429 games with the Red Sox, the third-most pitching outings in team history.
Barnes' removal is a corresponding move after Boston officially announced its one-year deal with outfielder Adam Duvall.
Barnes appeared in 44 games with Boston in 2022, going 0-4 with a 4.31 ERA and a WHIP of 1.437.
The UConn product saw his role slip in the Sox bullpen over the last two seasons.
Barnes earned an All-Star nod in 2021, holding batters to a .171 average and striking out 62 over 37 innings through the first week of July. He signed a two-year, $18.75 million contract extension with Boston on July 11, 2021.
But Barnes' game declined following his All-Star appearance. In his final 23 games, Barnes posted a 6.11 ERA and walked 10 batters over 17.2 innings of work.
Barnes' struggles continued in 2022. In his first 20 appearances, Barnes surrendered 18 runs (15 earned) over 17 innings. After a stint on the injured list with shoulder inflammation, Barnes rebounded down the final stretch of 2022. From Aug. 4 – Oct. 5, Barnes posted a 1.59 ERA.
By DFA'ing Barnes, the Red Sox retain other relievers on the roster like Ryan Brasier and Kaleb Ort. Even though Boston is moving on from Barnes, the team will still pay him $7.5 million in 2023.
Newsletter Signup
Stay up to date on all the latest news from Boston.com