Red Sox
4 teams for Red Sox fans to follow in the World Baseball Classic
The 20-team tournament will begin on March 8 in Taiwan.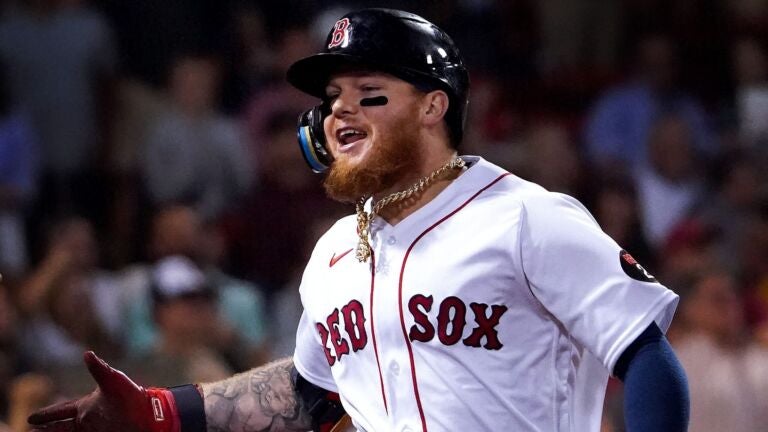 For the first time in six years, the World Baseball Classic is back, and it's bigger than ever before.
The 20-team tournament will begin in four cities across three different countries: Japan, Taiwan, and the United States. The four pools of teams will all start their games on different days, with the teams in Taiwan beginning on March 8 and the five teams based in Florida starting three days later.
The participating countries, broken down by their starting pools, are:
Pool A: Chinese Taipei, Netherlands, Cuba, Italy, and Panama (Taichung, Taiwan)
Pool B: Japan, Korea, Australia, China, and the Czech Republic (Tokyo)
Pool C: USA, Mexico, Colombia, Canada, and Great Britain (Phoenix)
Pool D: Puerto Rico, Venezuela, the Dominican Republic, Israel, and Nicaragua (Miami)
The United States will be looking to repeat as champions while Great Britain, the Czech Republic, and Nicaragua are looking to gain some respect in their first tournament.
Each of the 20 squads will have a roster of 30 players, ranging from MLB Hall of Famers to independent league journeymen. Other players have never stepped foot on American soil to play baseball.
With 20 different nations competing, and 332 players in MLB organizations spread throughout the rosters, it may be difficult for fans in the United States to choose who to root for or which teams to watch.
Some fans will potentially see two players from their favorite teams face off like Shohei Ohtani and Mike Trout or Mookie Betts and Julio Urias. Other fans will see their favorite stars continue to team up for their home countries, like White Sox teammates Luis Robert and Yoan Moncada, who will be representing Cuba.
For Red Sox fans, there is no nation with multiple Boston players, but there are a number of current and former Red Sox sprinkled throughout the field.
Here are four teams for Sox fans to follow in this year's World Baseball Classic.
Japan
This year's Japan squad is attempting to get the nation its third World Baseball Classic title after finishing in third in 2017. The roster for this tournament is once again loaded with star power that can make that dream a reality.
The team is headlined by four major leaguers: Yu Darvish, Lars Nootbar, Shohei Ohtani, and new Red Sox outfielder Masataka Yoshida.
On his own, Ohtani is must-watch baseball, but paired with Darvish, Japan has one of the best starting pitcher duos in the tournament. Nootbar is a 25-year-old outfielder entering his third year with the Cardinals, who will bring some power and great on-base skills to the roster.
For Sox fans, this will be an opportunity to get an early look at offseason addition Yoshida, against some of the best pitching in the world. The 29-year-old signed a five-year, $90 million contract with Boston in December and was their top free agent signing of the offseason.
Over the course of his career in Japan's Nippon Professional Baseball league, Yoshida slashed .327/.421/.539.
Mexico
Joining Yoshida in Fenway Park's outfield this season will be Mexico's Alex Verdguo. Verdugo, still just 26, is entering his seventh big league season and fourth with the Red Sox.
Ever since joining Boston in the Mookie Betts deal, Verdugo has been one of the team's most productive batters. He's put together a 5.5 WAR in his three seasons and has also stayed relatively healthy, playing in 351 of 384 games.
The rest of Mexico's roster around Verdugo supplies plenty of talent as well. The pitching staff is one of the best around, led by Dodgers lefthander Julio Urias. Following Urias in the rotation are fellow big leaguers José Urquidy, Patrick Sandoval, and Taijuan Walker.
The lineup can also do some damage with Alejandro Kirk, Luis Urias, and Randy Arozarena surrounding Verdugo.
Mexico is looking to make it beyond the second round for the first time in the tournament's history.
Netherlands
The Dutch will be bringing a familiar face to the screens of watching Red Sox fans. Much of their top talent comes from the islands of Curaçao and Aruba, including former Boston shortstop Xander Bogaerts.
Bogaerts, who recently left the Red Sox in free agency, will be representing the Netherlands in the World Baseball Classic for the third time in his career. In the last World Baseball Classic, the squad finished in fourth. In 2011, Bogaerts helped the country win the Baseball World Cup.
Prior to signing with the Padres in December, Bogaerts played 10 seasons for the Red Sox and captured two World Series trophies.
While Bogaerts was born in Aruba, he plays for the Dutch because the island nation is a constituent country of the Netherlands. Bogaerts is not the only native of the Caribbean playing for the Dutch national team.
Tigers second baseman Jonathan Schoop will be playing alongside Bogaerts in the infield as a native of Curacao, which lies just 50 miles southeast of Aruba.
United States
This year's American squad may have the edge in terms of talent over the 2017 team that brought the nation its first World Baseball Classic title. Last time around the team's pitching staff was led by Chris Archer and Marcus Stroman; this year the Americans will throw Clayton Kershaw, Miles Mikolas, Devin Williams, and Adam Ottavino.
The lineup will also look a little different than it did six years ago. Paul Goldschmidt and Nolan Arenado remain but the squad will add, among others, Mookie Betts, Mike Trout, Kyle Schwarber, Trea Turner, Pete Alonso, Kyle Tucker, and JT Realmuto.
In Betts, and Schwarber, Red Sox fans can see two of their team's former outfielders leading the charge in the USA's starting lineup. Ottavino is also a recent Boston player, pitching in five games during the team's 2021 postseason run.
While the American squad has no current Red Sox on the roster, fans can still watch and root for the former players who helped the team in years past.
Sign up for Red Sox updates⚾
Get breaking news and analysis delivered to your inbox during baseball season.