Red Sox
What Justin Turner said about wearing No. 2 after Xander Bogaerts, Jerry Remy
There's a new No. 2 in town.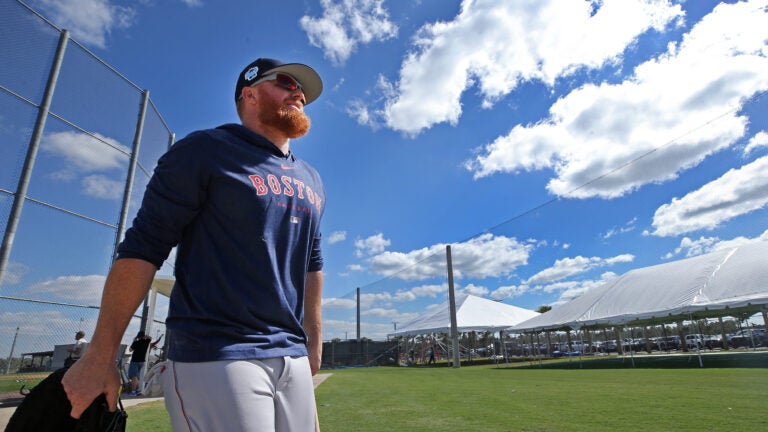 Now that Xander Bogaerts is with the San Diego Padres, there's a new Red Sox player wearing No. 2 for the Red Sox in spring training.
Justin Turner, an outfielder who signed with Boston during the offseason after eight seasons with the Dodgers, has the number now.
Longtime Red Sox broadcaster Jerry Remy also wore No. 2 when he played for the team.
"I know obviously, there's some history there with Bogey and Remy and I've read a little bit on social media," Turner said. "I'm excited to hopefully make Remy proud of what I do and what I accomplish. I know a lot of guys have worn No. 2 before me. It is a big deal. I don't take it lightly and I want to make them proud."
Remy, who was a Massachusetts native and member of the Red Sox Hall of Fame, died in 2021.
"I know how beloved [Remy] is to Red Sox Nation and would never want to do anything to disrespect the number. Actually, I'm happy I get to wear it and represent him, said Turner.
Turner wore No. 10 with the Dodgers. He said Tommy Lasorda wouldn't let him take No. 2. But, the number has always carried special significance for the infielder.
"I think I was born at 2:22 in the morning. My dad was always No. 2," Turner said. "My cousin was always No. 2. I've worn No. 2 since I was four years old. My freshman year in college [at Cal State Fullerton] I wore No. 23 because an older player had No. 2 and then I switched back to No. 2. And I've literally worn No. 2 pretty much every day my whole life. My [Twitter] handle is @redturn2 because of No. 2, not because I'm a master double play turner."
Sign up for Red Sox updates⚾
Get breaking news and analysis delivered to your inbox during baseball season.