Red Sox
The World Baseball Classic is back for the first time since 2017. Here's what to know.
The first game begins at 11 p.m. EST on Tuesday.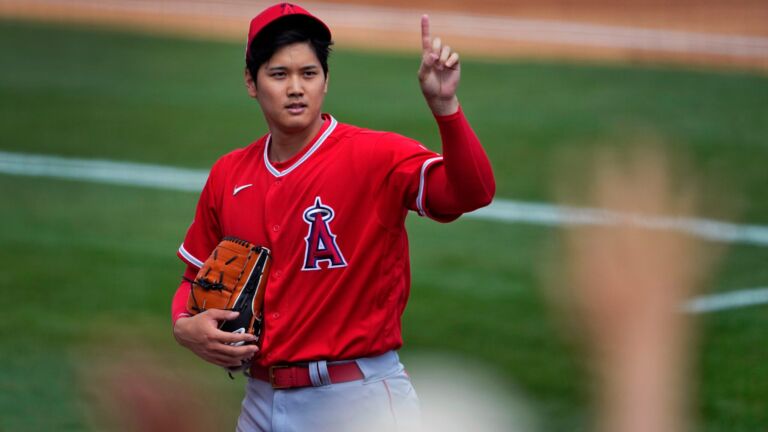 First pitch for the 2023 World Baseball Classic is set for Tuesday, March 7, as baseball's premier international event returns for the first time since 2017.
After the 2021 edition was cancelled because of the COVID-19 pandemic, the long-awaited fifth tournament will expand from 16 countries to 20. All 16 teams from 2017 automatically qualified along with four newcomers.
With some of baseball's biggest stars representing their nations in international ball — many for the first time — here's everything you need to know.
Which countries are participating in the World Baseball Classic?
The 20 countries for the World Baseball Classic are split into five pools. Two will conduct group play in Japan and Taiwan, and two in the United States.
| Pool A (Taiwan) | Pool B (Tokyo) | Pool C (Phoenix) | Pool D (Miami) |
| --- | --- | --- | --- |
| Chinese Taipei | Japan | United States | Dominican Republic |
| Netherlands | South Korea | Colombia | Venezuela |
| Cuba | Australia | Mexico | Puerto Rico |
| Italy | China | Canada | Nicaragua |
| Panama | Czech Republic | Great Britain | Israel |
World Baseball Classic 2023 format
In a format similar to other international events like the World Cup or Olympic basketball, the World Baseball Classic will hold a group stage to set the bracket for a single-elimination knockout tournament.
The teams in each pool will play every other team once, and the two teams in each pool with the best records will advance to the quarterfinals. Pool A will run from March 8-12 in Taiwan; Pool B from March 9-13 in Tokyo; and Pools C and D from March 11-15 in Phoenix and Miami, respectively.
The move from four-team pools to five will make the possibility of ties more likely; should two or more teams finish with the same record, qualification will come down to head-to-head. Ties between three or more teams will be broken by more convoluted formulas centered around runs allowed, outs recorded, and even team batting average, which can be found here.
The pools will remain split by continent for the quarterfinals from March 15-18, before the semis (March 19-20) and championship game (March 21) all in Miami.
World Baseball Classic 2023 schedule
The full schedule for pool play can be found here.
Quarterfinal 1: Pool A winner vs Pool B runner-up (March 15, 5 a.m. EST, Tokyo)
Quarterfinal 2: Pool B winner vs Pool A runner-up (March 16, 5 a.m. EST, Tokyo)
Quarterfinal 3: Pool C winner vs Pool D runner-up (March 17, 7 p.m. EST, Miami)
Quarterfinal 4: Pool D winner vs Pool C runner-up (March 18, 7 p.m. EST, Miami)
Semifinal 1: QF 1 winner vs QF 3 winner (March 19, 7 p.m., Miami)
Semifinal 2: QF 2 winner vs QF 4 winner (March 20, 7 p.m., Miami)
Final: March 21, 7 p.m., Miami
World Baseball Classic 2023 rosters
Each of the 20 participating nations had to submit a 30-man roster by Feb. 7 with at least 14 pitchers and two catchers.
In all, 178 major-league players will depart spring training to join their national teams. There isa full 30-man United States roster of MLB players.
Some of the game's very best will be involved:
Two-way sensation and MVP Shohei Ohtani will play both sides for Japan.
Former Red Sox shortstop Xander Bogaerts, who is from Aruba, will suit up for the Netherlands.
Mike Trout and Mookie Betts headline a star-studded American squad that also features 2022 NL MVP Paul Goldschmidt.
Big-money Mets Francisco Lindor and Edwin Diaz will team up for Puerto Rico.
Rafael Devers, Juan Soto, and Vladimir Guerrero Jr. will make up the middle of a loaded Dominican Republic lineup that will give every pitching staff in the tournament headaches.
Look at the full rosters for each World Baseball Classic team.
Which Red Sox players are taking part?
Eight Red Sox major leaguers are set to play:
Yu Chang for Chinese Taipei
Kenley Jansen for the Netherlands
Masataka Yoshida for Japan
Jarren Duran and Alex Verdugo for Mexico
Richard Bleier for Israel
Kiké Hernandez for Puerto Rico
Rafael Devers for the Dominican Republic.
How has the World Baseball Classic evolved?
The WBC has become something of a novelty, with an ever-changing tournament held at inconsistent intervals.
After baseball was removed as an Olympic sport in 2005 with the final tournament to be held in Beijing in 2008, the WBC sought to fill a void. It held its inaugural 16-team tournament in 2006. After a successful (but sometimes controversial, with an unpopular double-group stage format) opener, the 2009 edition moved to a double-elimination setup for its first two rounds, before a more typical single-elimination semifinals and finals.
Japan won both events as the WBC became a big hit particularly in East Asia.
After 16 teams were handpicked for the first two tournaments, a qualifying round was implemented in 2013. The bottom four finishers from 2009 were forced to re-qualify, and Brazil and Spain replaced Panama and South Africa. The Dominican Republic made the first (and only) unbeaten run in the tournament's history, going 8-0 to claim the title. Puerto Rico nearly did the same in 2017, but lost in the final to the United States.
Organizers planned to keep the quadrennial timing, but the 2021 tournament was postponed to 2023. It will be the fifth edition, happening six years after the Americans lifted the trophy in Los Angeles.
Dual citizenship in the World Baseball Classic
Most players are representing their country of birth, but many qualify for teams through their heritage, with several notable ex-pats finding their way onto rosters.
A handful of Jewish big-leaguers qualify to play for Israel — most notably the Giants' Joc Pederson and new Red Sox reliever Richard Bleier.
Lars Nootbaar will play for his mother's native Japan, while teammate Tommy Edman will do the same for his mother's native South Korea. The Red Sox' Duran and Verdugo will both suit up for Mexico. Dodgers star Freddie Freeman will don red and white but no blue, as both of his parents hail from Canada.
Sign up for Red Sox updates⚾
Get breaking news and analysis delivered to your inbox during baseball season.