Red Sox
Triston Casas on extension possibility: 'Can't get $100 million ahead of myself'
"I know the money will come if I just take care of what I need to do."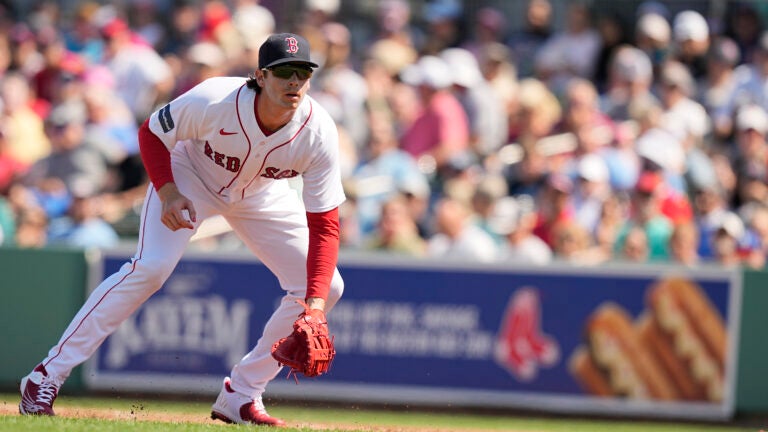 Triston Casas said it was encouraging to see Corbin Carroll, a former first-round pick just 32 games into his MLB career, sign an 8-year, $111 million extension with the Orioles over the weekend.
Depending on how things go during his first full season in Boston, Casas could put himself in a position to land a big extension of his own.
But, the 23-year-old first baseman isn't concentrating on contract talks just yet, he told WEEI's Rob Bradford.
"It's really not something I'm focused on, at all. Me, personally, I feel like I'm getting better every day," Casas said. "The money to me is secondary. I'm focused on winning games and getting better every single day. I know the money will come if I just take care of what I need to do.
"Right now I'm just trying to make a name for myself," he continued. "I'm happy for Corbin and his family, but I'm just focused on here and now. I can't get $100 million ahead of myself. I'm just trying to make my seventy-fifty this year."
Casas was a first-round selection in 2018, the year before Carroll was drafted.
He hit five home runs and drove in 12 runs during 27 games with the Red Sox last season. His batting average was .197, but he drew 19 walks which bumped his on-base percentage up to .358.
He's hitting .357 in the Grapefruit League with a pair of home runs so far this season.
Casas said he hasn't sought advice yet on how to handle negotiations.
"Up until right now, I haven't talked to anybody about it," Casas said. "I feel like once you start talking with people about numbers it can hurt people's feelings and that's the last thing I want to do in this clubhouse …
"How much money everybody makes really doesn't matter, and how much money I'm going to make doesn't matter," he said. "I'm focused on making relationships and being a good teammate and having my teammates on my side and playing well for the fans and being an overall good player. The numbers will take care of itself."
Sign up for Red Sox updates⚾
Get breaking news and analysis delivered to your inbox during baseball season.