Red Sox
Ten years after the Boston Marathon bombing, Ryan Dempster and Brock Holt are back to run the race
The former Red Sox players reflect on 2013 and why they've returned to run for charity.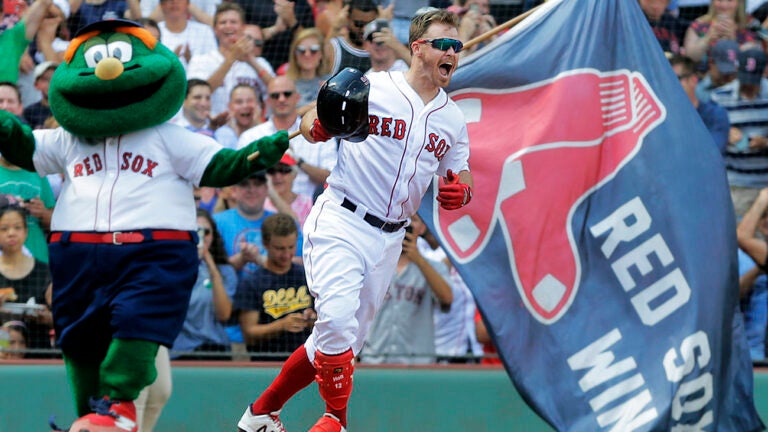 Ryan Dempster knew something was up when the motorcade escorting the Red Sox sped away.
He had just thrown seven strong innings and picked up a Patriots Day win against Tampa Bay on April 15, 2013. Between fans leaving the ballpark and people in town to watch the Boston Marathon, the area was packed with people.
It seemed like a routine postgame trip away from the ballpark on one of the most celebrated days on Boston's sports calendar until word began to spread that two bombs went off at the marathon finish line.
"We were like, 'What's going on?'" Dempster said. "And this was when Twitter had just kind of started taking off. Social media wasn't as much of a thing yet. There was no Snapchat, there was nothing like that. Will Middlebrooks was the young, hip guy on the team with all us old dudes, and he was like, 'Hey dude, there's a bombing'."
There were a lot of emotions during that time. There was shock and sadness that the event took place. There was the feeling of camaraderie at a team dinner once the Red Sox reached Cleveland. And there was a feeling of duty and privilege to help bring joy to a wounded city.
In the aftermath of the bombing, the Red Sox produced magical moments en route to a World Series title. David Ortiz reminded the world that "this is our city and nobody is going to dictate our freedom." Daniel Nava crushed a three-run home run and pumped his first during the Red Sox' first game back at Fenway. A photo of Jonny Gomes flexing on second base made the cover of Sports Illustrated.
"It was one after the other, somebody making a great play every night," Dempster said. "It was contagious and it was remarkable. It united me to the city. I played one season in Boston, but I feel like I played there for 10 years."
Ten years later, as he reflected on those emotions, Dempster reached out to the Red Sox and let them know he planned to run the Boston Marathon and wanted to run in honor of one of the victims. They connected him with the Lingzi Foundation, whose mission is to honor Lingzi Lu by providing educational opportunities and building bridges between cultures and communities.
Lu died during the bombing in 2013.
"It's a tremendous honor to be paired up with them," Dempster said. "And to run for the foundation to raise some money, do some good, and run in her memory."
While Dempster was wrapping up his career in 2013, Brock Holt was just beginning his. He was a rookie splitting time between Pawtucket and Boston.
Holt spent several years as the team's Jimmy Fund captain and maintained those relationships. He and his wife are running the marathon for the first time this year to raise money for Dana Farber.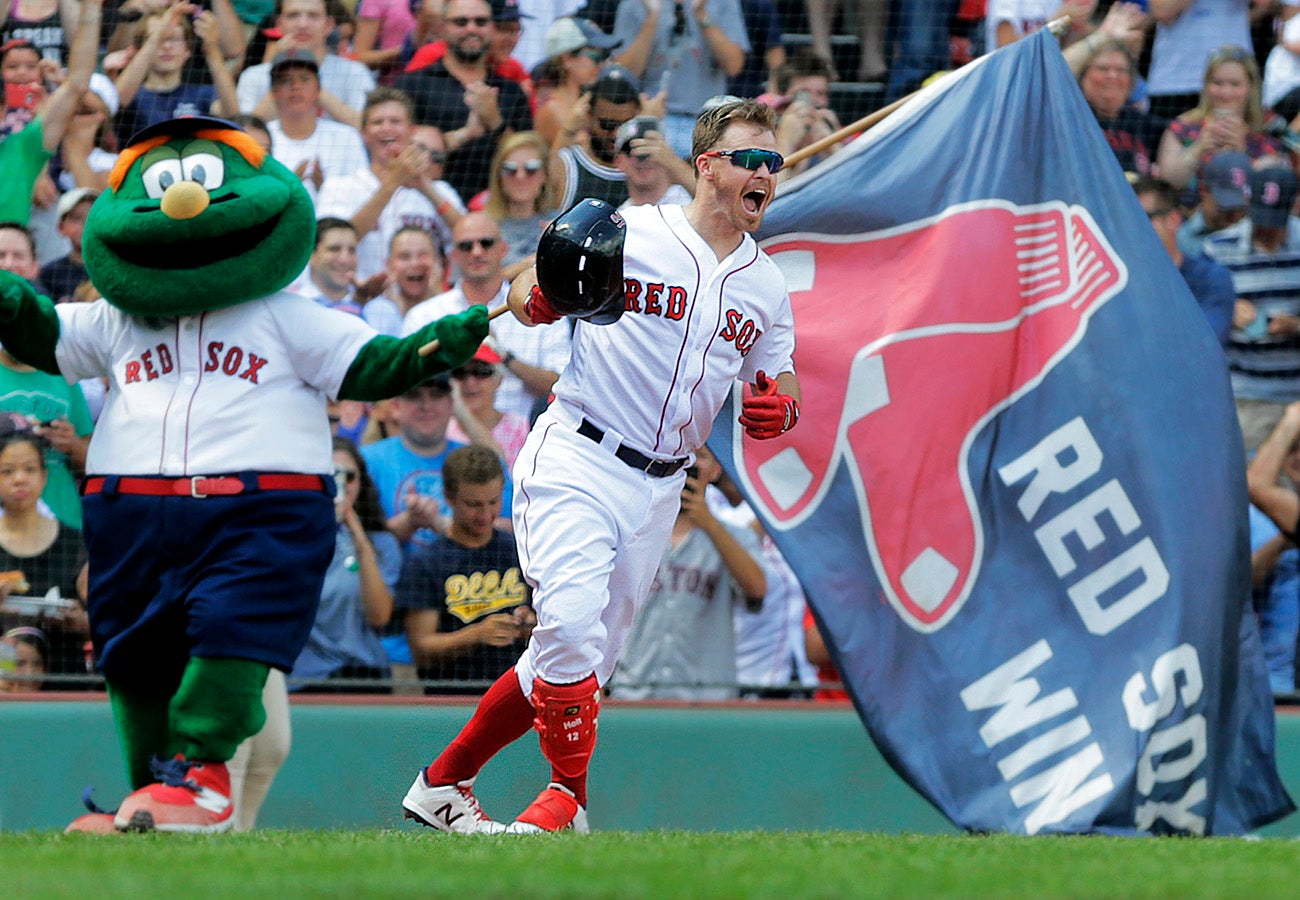 "We built so many great relationships from the first day I visited until the last day I was in Boston," Holt said. "Those relationships are still a huge part of our lives. We still keep in touch with a lot of kids, and a lot of families. It's just a place that means so much to us, where we've built a lot of relationships that will last forever. Friends became family, and we love everyone at the Jimmy Fund. However we can help, we want to help."
Dempster, a distance runner in high school, has made running a part of his routine over the years. He would map out routes while on the road and said he strived to be the fastest pitcher when the team ran from pole to pole in spring training.
Still, he said he's feeling antsy ahead of the race and hoping to feed off the adrenaline from the crowd. Baseball is an extremely mental game, but running the marathon is a completely different mental challenge.
"I'm not naive or arrogant enough to just think I can pick up and start running 26.2 miles," Dempster said. "I've been doing more running than I've probably done, especially long distances like 10-12 miles, a lot of nine milers, my loop that I do, and some half marathons. Just building different programs, and stacking runs together, I did some hill training when I was in Oregon just trying to get a higher altitude. I want to make a good time, and it is a race, but I have to make sure I can finish it."
Holt isn't as much of a running enthusiast as Dempster. It's monotonous and there's only so much music that you can listen to to get through the training, he said. Plus, he's had a nagging calf injury that caused him to take a little time off.
But, for Holt, running the marathon is a reason to visit Boston, raise money for a good cause, and reconnect with teammates who may be in town for the weekend.
"I've never done any kind of long-distance race before. We've done some training," Holt said. "They gave us a little training regimen and we've been keeping up with that, not to the T, I think the longest I've run is about 12 miles. 26.2 is a lot longer than that, but I'm hoping the adrenaline and the fans will help get me to the finish line so fingers crossed."
Sign up for Red Sox updates⚾
Get breaking news and analysis delivered to your inbox during baseball season.