Red Sox
Tanner Houck will stay in the Red Sox rotation, Corey Kluber heads to the bullpen
Kluber's last regular season bullpen appearance came in 2013.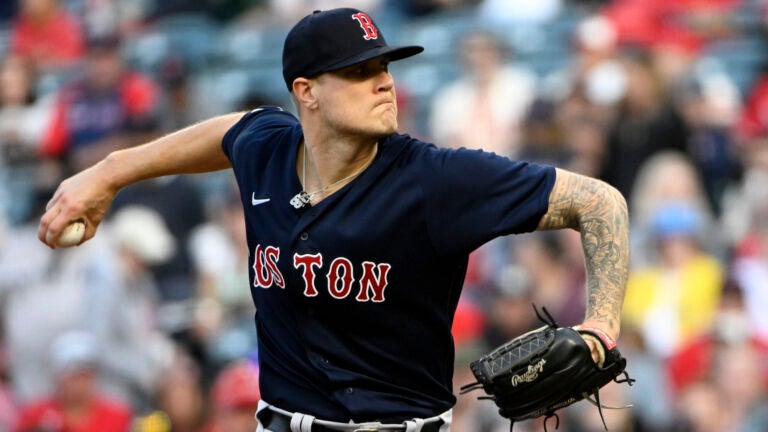 Red Sox manager Alex Cora revealed the team's latest starting rotation update, and (for now) it doesn't include Corey Kluber.
Garrett Whitlock's imminent return from injury will force a reshuffling of the current group. After Tanner Houck's most recent start (allowing just one run in six innings in the eventual 2-1 loss to the Angels on Monday), Boston leadership decided to keep him in that role.
"We were waiting for Tanner to see how he felt after his start," Cora told WEEI on Wednesday. "We're going to make a change. Actually Tanner is going to start on Sunday and Corey is going to go to the bullpen starting on Friday."
Kluber, 37, is off to a rough start this season, with a 2-6 record and a 6.26 ERA. Cora noted that the veteran pitcher — whose last regular season bullpen appearance came in 2013 — took the news in stride.
"We had that conversation with Corey, very professional, he understands," Cora explained. "He signed here to be a starter, but right now he's struggling and obviously the kids are throwing the ball well, there are a lot of off days coming up. So, we decided to make a change."
Given the update, the projected rotation will be Brayan Bello, James Paxton, Chris Sale, Houck, and Whitlock (once he returns).
Newsletter Signup
Stay up to date on all the latest news from Boston.com