Red Sox
Report: Red Sox called team meeting to address struggles and 'get back to who we are'
"It can be challenging sometimes, but you don't want to shrink during your challenging moments."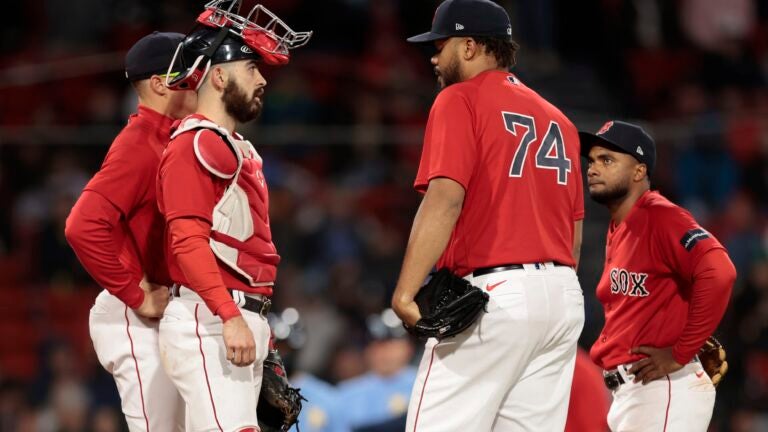 The Red Sox, who have lost five of their last seven games, held a team meeting on Monday at Fenway Park in an attempt to sort things out according to Alex Speier of The Boston Globe.
"It can be challenging sometimes," closer Kenley Jansen said. "But you don't want to shrink during your challenging moments."
Boston is in last place in the AL East, and five games out of the wildcard spot. One play that has symbolized how the season is going would be the little-league home run Tampa's Yandy Diaz hit against the Red Sox on Sunday.
The purpose of the meeting was for the Red Sox to regroup and find themselves, Jansen said.
"It was just to get back to who we are," Jansen said. "It's a long season and everybody believes in this team, but it's just a moment to get back to who we are, find ourselves, what we're capable to do, come here, and give us the best.
"It's refreshing," Jansen continued. "We've got 102 more games after this one. What can we do the best in those to get to where we want to get, which is the postseason? We want to play in October. Everybody here wants to play in October. We've got a team to do it."
Jansen said he experienced a similar meeting last year in Atlanta, when the Braves went 23-27 over their first 50 games.
"We ended up winning [101] games," said Jansen. "Sometimes you need one of these just to remind yourself who you are. You can get lost sometimes just with how long the season is."
Cora added that he talked about Diaz's home run with players and stressed it shouldn't happen again.
"You put everything in perspective and you turn the page on that one and you keep getting better," Cora said. "That's been the message since day one."
Sign up for Red Sox updates⚾
Get breaking news and analysis delivered to your inbox during baseball season.