Red Sox
Report: Red Sox met with pitcher Matt Dermody about homophobic tweet
"Homosexuals will not inherit the kingdom of God. They will go to hell...," tweeted Red Sox pitcher Matt Dermody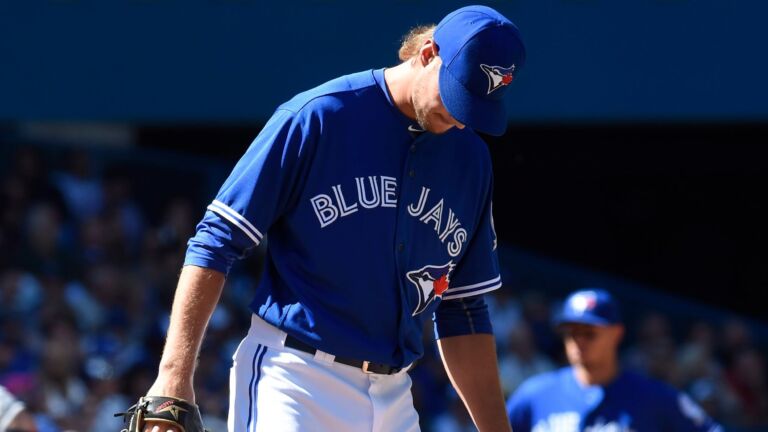 Red Sox chief baseball officer Chaim Bloom said he personally spoke with pitcher Matt Dermody about a since-deleted homophobic tweet, according to MassLive's Sean McAdam.
Dermody posted the tweet in June of 2021, during Pride Month. According to McAdam it reads:
"#PrideMonth. Homosexuals will not inherit the kingdom of God. They will go to hell. This is not my opinion, but the #Truth. Read 1 Corinthians 6:9. May we all examine our hearts, ask Jesus to forgive us and repent of all our sins. I love you all in Christ Jesus!"
The Red Sox were unaware of the tweet when they signed Dermody in January and didn't find out about it until spring training, McAdam reported. The Red Sox recently called Dermody up from Worcester and plan to start him Thursday night.
"It's important to us that he had taken the tweet down and important why he had done it," Bloom said. "I talked to him personally about that and what he told me was that it really came down to two things. One, he didn't realize that his words would be hurtful and he didn't want to hurt anybody and when he realized that they were, he took (the post) down."
Dermody was pitching in Japan for the Saitama Seibu Lions at the time of the tweet. The team tweeted an apology, saying that it regretted his remarks.
Bloom said the Red Sox considered terminating Dermody's contract, but decided not to after talking to him. Bloom said it was important to be mindful of what the team's responsibilities and added that it's not the organization's place to police what people believe.
The Red Sox are aware of the optics, but felt it was important to get the substance of the situation right, Bloom said.
"To me, that's why the conversations were necessary," said Bloom. "Knowing that the tweet had been taken down and not knowing anything else, I don't think you have enough information to make a decision… People do make mistakes. I think it's important to understand whether they recognize them as mistakes and why. And if that's in place, obviously then people get a chance to be judged on their behavior going forward."
Red Sox president Sam Kennedy called the tweet "hurtful" in a statement to MassLive.
"What Matt posted in 2021 was hurtful — and we addressed this with him when we learned about it after he joined the Red Sox in 2023," Kennedy said. "Matt, along with all our minor leaguers, went through our mandatory anti-discrimination and harassment prevention training in March. We cannot dictate the religious beliefs or political views of our players and employees, but we do require they treat people in our organization and ballpark with respect and professionalism."
Sign up for Red Sox updates⚾
Get breaking news and analysis delivered to your inbox during baseball season.