Red Sox
Brayan Bello strikes out career-high 10 batters in 3-0 loss to Toronto Blue Jays
Bello was dealt the loss despite his career outing.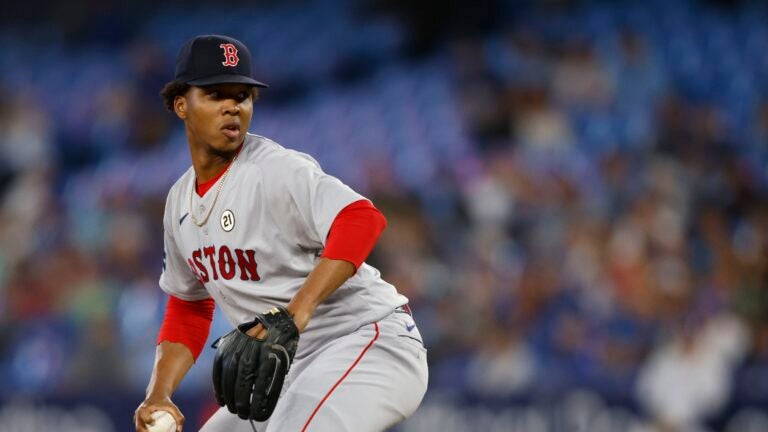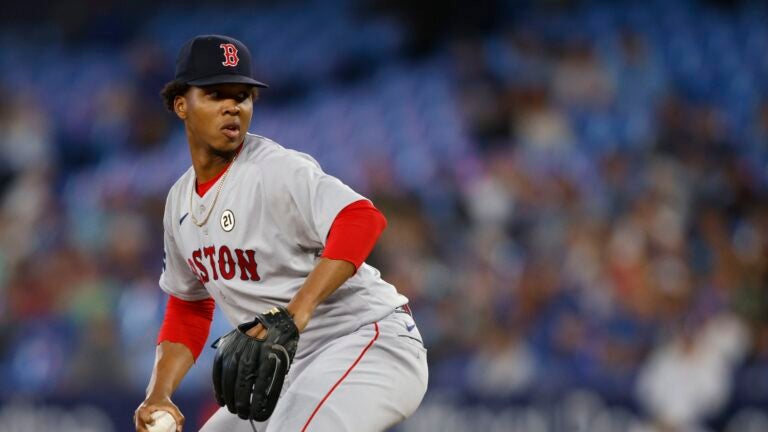 Despite taking the loss against the Toronto Blue Jays over the border in Canada, Red Sox starting pitcher Brayan Bello set a career-high in strikeouts with 10 Friday night.
The 24-year-old allowed five hits over six dominant innings. One of those hits happened to be a three-run home run by Blue Jays' first baseman Vladimir Guerrero Jr., Bello's only real mistake of the night.
"I would like to take that pitch back," Bello said through a translator postgame. "He was aggressive and he jumped on that first pitch."
For context, the rest of Toronto's starting lineup batted 2-20 with 10 punchouts against Bello. Guerrero Jr. went 2-3 with a deep ball against him, which ended up being the difference maker.
"If you take away [Guerrero's] pitch, my outing was great," Bello said. "I was able to locate the pitches where I wanted to. I think overall it was a great outing for me."
Friday was the second time in Boston's last four games that Red Sox pitchers have struck out 10 batters and suffered a loss.
Friday marked Bello's sixth straight start allowing three or fewer earned runs. He has a 4-2 record over that span.
Additionally, the right-hander let up just one walk on 101 pitches (63 strikes), showing great control of all of his pitches.
"He was good," Red Sox manager Alex Cora said of Bello postgame. "He gave us six innings, a quality start, and a chance to win the game.
"Throughout the season he's been our most consistent starter … He's gonna keep getting better [throughout his career]."
Bello's season ERA stands at 3.71 and his 2023 strikeout total grew to 126. He's won 12 games compared to nine losses in an up-and-down year for the player and for Boston.
The Red Sox' lineup, however, left much to be desired. Boston hitters collected five hits and were shut out. Left fielder Wilyer Abreu logged a second-inning double that led to nothing. Similarly, first baseman Justin Turner was stranded on the bases after hitting two doubles of his own.
Blue Jays pitchers struck out 11 Boston batters in their victory, including eight thrown by starter José Berríos.
The Red Sox look to even the three-game series against Toronto at 3:07 p.m. EST Saturday afternoon.
Sign up for Red Sox updates⚾
Get breaking news and analysis delivered to your inbox during baseball season.