Red Sox
Here are the odds that the Red Sox will acquire Japanese ace Yoshinobu Yamamoto
The right-hander will likely join MLB as one of its best pitchers. Here's how likely Boston is to land him.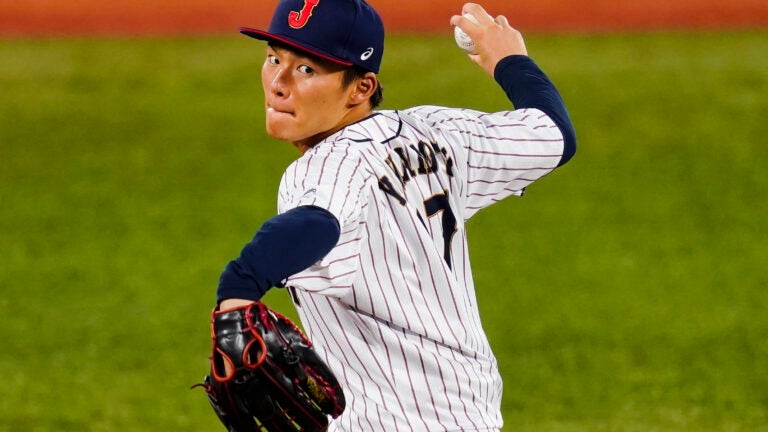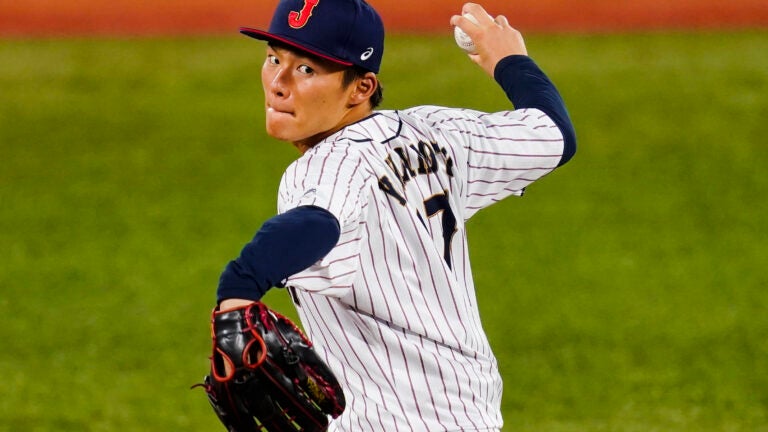 Yoshinobu Yamamoto will be coming to the United States next season, and it's possible that his next home will be in Boston.
In BetOnline's latest projection, the Red Sox have the fifth-highest odds (+1000) to sign Yamamoto in the offseason. The only teams that have higher chances of acquiring the Japanese flamethrower are the New York Mets (+400), New York Yankees (+500), Los Angeles Dodgers (+600) and the Chicago Cubs (+800).
When looking at Yamamoto's resume, it's very clear as to why so many teams are interested in him. The Orix Buffaloes' ace routinely sent opposing batters back to the dugout using his electric fastball, deceptive curveball, and nasty splitter, as shown by his 1.21 ERA and 0.88 WHIP with 145 strikeouts in 164 innings pitched this season. His complete and total dominance from the mound earned him 16 wins and furthered his reputation.
But this wasn't his only stellar season. Throughout his career, Yamamoto has posted a 1.82 ERA and a 0.935 WHIP, good enough to earn him 70 wins. He has won two straight Pacific League MVP Awards and three consecutive triple crowns (most wins and strikeouts as well as the lowest ERA in one season) and will likely win his third straight Sawamura Award, which is given annually to Nippon Professional Baseball (NPB)'s best pitcher.
The Red Sox have reportedly "heavily scouted" Yamamoto, just as they did with the right-hander's former Buffaloes teammate and close friend Masataka Yoshida. It's not hard to imagine why, either. Yamamoto has a shot at becoming one of the best pitchers in MLB, and he can do so on a Red Sox rotation that's currently seen as Boston's biggest weakness.
Many other teams will be in the bidding war for Yamamoto this winter, and the winner will almost certainly have to pay an exorbitant price just to afford him. But the Red Sox appear to be very much in that race.
Sign up for Red Sox updates⚾
Get breaking news and analysis delivered to your inbox during baseball season.