Red Sox
4 things to know about Craig Breslow, who accepted the job as the new Red Sox head of baseball operations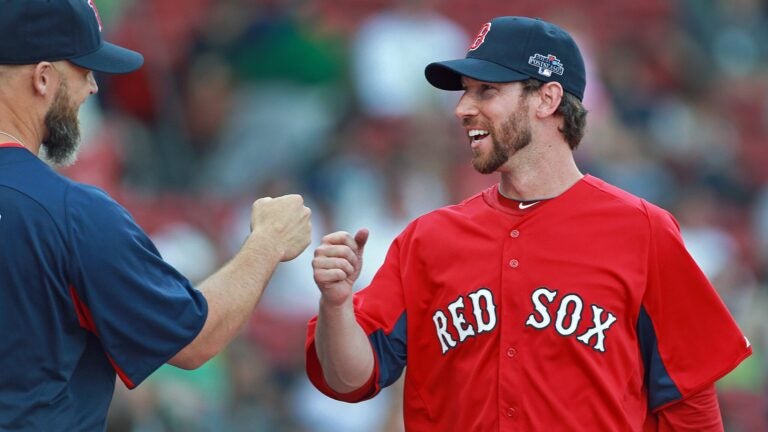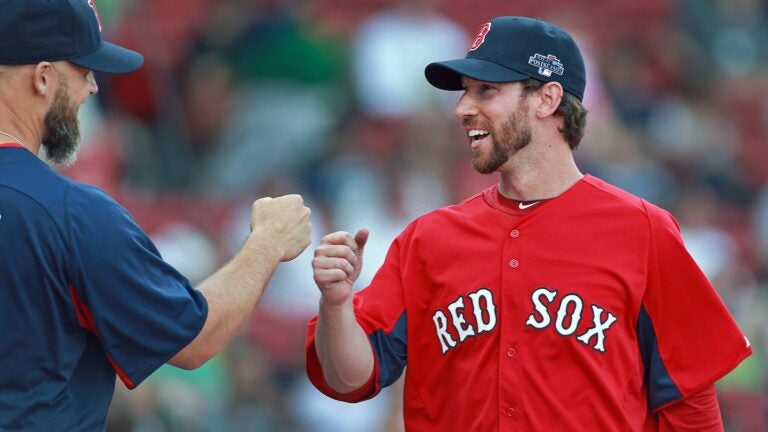 Craig Breslow will succeed Chaim Bloom as the next Red Sox head of baseball operations after he accepted the team's job offer Tuesday, as first reported by the Globe's Alex Speier.
Breslow, 43, has served as the Cubs' assistant general manager since November 2020, and also has been Chicago's director of pitching.
The lefthander had two stints in Boston as a player, and is poised for a third — this time with a little more responsibility.
Here's a few things to know.
He has been called 'the smartest man in baseball'
Breslow was a classic journeyman reliever, playing for seven teams over 12 seasons as a solid lefty arm who never really stood out but always contributed out of the bullpen.
He was often more renowned for his smarts than his stuff. He was dubbed "the smartest man in baseball" by Minneapolis Star-Tribune writer LaVelle E. Neal III during his time with the Twins.
Breslow graduated from Yale in 2002 with degrees in molecular biology and biochemistry, and deferred admission to the NYU School of Medicine to pursue a professional baseball career. The Sporting News had him atop its list of smartest athletes in 2010, as Breslow spent some offseasons conducting genetic research.
"Breslow uses words in a normal conversation that I'm not used to," former Red Sox manager John Farrell once said. "When he starts to speak, some guys might not be thinking along with him."
Breslow was the first Yale alumnus in more than two decades to reach the majors when he debuted in 2005, and remained the only former Bulldog in the bigs until an eventual Sox teammate, Ryan Lavarnway, joined him in 2011.
The acclaim for his brain led to a bit of ribbing from teammates — during his time with in Oakland, other Athletics posted photos of Albert Einstein and an equation-laden chalkboard above Breslow's locker — but the lefty rolled with it.
"Probably more credit goes to Yale than goes to me," Breslow said in 2011. "But there are plenty of worse nicknames that professional athletes have. It's kind of become a joke among the guys now, and I can handle it."
His peaked as a pitcher in Boston
Breslow's career hit its high point in 2013, when he became a very dependable arm out of the bullpen and had perhaps his best season in the big leagues — and earned himself a World Series ring in the process.
The Connecticut native posted a 1.81 ERA in 61 appearances that season, largely as a middle reliever, turning in the highest WAR total (1.5) of his 12-year career, according to Baseball-Reference.
Breslow made 10 appearances in the playoffs as the Red Sox rolled to an unexpected third World Series triumph in a decade, allowing two earned runs over 7⅓ innings. Both of those runs came in a rocky Game 3 appearance against the Cardinals in the World Series; before that, he had allowed just three hits over seven shutout innings through the ALDS and ALCS.
He is Jewish and has represented Israel internationally
Breslow would be the second consecutive Jewish president of baseball operations after Bloom, with whom he has things in common as a fellow Yale alumnus of a similar age.
Breslow attended Hebrew school growing up in Trumbull, Conn., and fasted while pitching on Yom Kippur during his playing career. He went on to pitch for Team Israel during the qualifying rounds for the 2017 World Baseball Classic, but pulled out of the tournament after receiving a spring training invite from the Twins.
Still, Breslow cherished the opportunities he did take to represent Israel.
"It was unique," Breslow told the New Haven Register in 2016. "It was the first time my Jewish identity and my baseball identity truly overlapped.
"As a Jewish baseball player, I'm asked all the time what it feels like, and I think I've done a pretty good job compartmentalizing those two identities. This was 28 guys, all with similar ethnic and religious identifications. We're a pretty close-knit community within the baseball fraternity."
He was handpicked by Theo Epstein
Breslow has plenty of connections to this region, from his upbringing in Connecticut to his Yale education, to his multiple stints as a Sox pitcher. Another link is with his most famous potential predecessor running the Sox, former general manager Theo Epstein, who personally recruited Breslow to the Cubs front office amid an organizational overhaul in 2019.
In his roles in Chicago, Breslow worked closely with GM Jed Hoyer (a former Sox assistant GM) and manager David Ross (a teammate on the 2013 championship team) as he rose through the ranks to become an assistant GM and the head of the organization's pitching department.
It's hard to quantify how organizational structure affects talent development in the short term, but the Cubs' pitching outlook improved greatly under Breslow's stewardship after the staff struggled in the years following the championship run in 2016. The Cubs bottomed out in 2021, allowing 5.18 runs per game, a mark better than only the 52-win Diamondbacks and Orioles that season.
The Cubs finished this season with the sixth-best team ERA in the National League. That effort was led by All-Star Justin Steele, who will likely be the Cy Young runner-up to Blake Snell after posting 16 wins with a 3.06 ERA, both third-best in the NL.
Career Cub Kyle Hendricks had a promising revival after two seasons that looked like they could be his last as a regular starter, and Adbert Alzolay became a dependable closer for a team that finished one win short of a playoff berth.
Chicago's pitching needed saving, and Epstein personally recruited Breslow to help do that. He may be tasked with a similar challenge in Boston.