Red Sox
Former Red Sox pitcher Jeff Plympton is looking for a kidney donor
"This is not my style."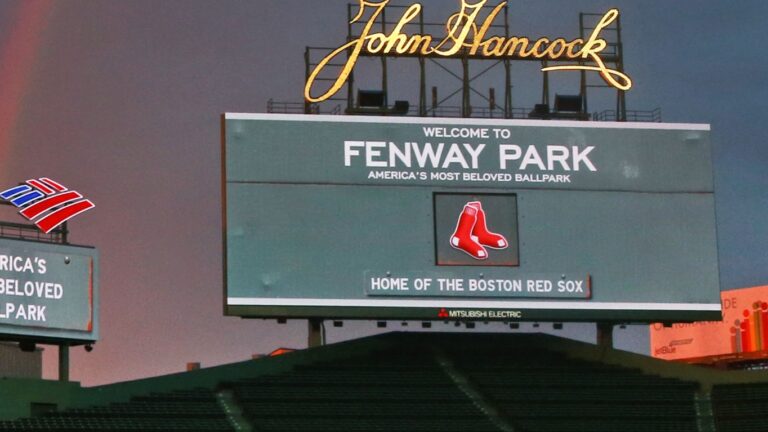 Former Red Sox pitcher Jeff Plympton is in need of a kidney donor.
In October, Plympton posted on social media that he has a hereditary condition called Polycystic Kidney Disease (PKD), which he has known for many years. People with this disease develop cysts in their kidneys over time, which prevents them from filtering out waste from blood.
According to the National Kidney Foundation (NKF), about 50 percent of people with PKD will develop kidney failure before their 60th birthday. Plympton turns 58 years old on Friday.
"I knew as the condition progressed it would be around this age my kidneys would fail," Plympton wrote.
Plympton has been tested and screened extensively to be placed on a regional transplant list over the past four months, but the average wait time for a kidney is 6-8 years. The waiting period is as long as it is partially because it takes a while to determine if a patient matches with available kidneys, per the NKF, a process which Plympton hopes to speed up by stepping out of his comfort zone and posting on social media.
"Social media is a great avenue to enhance my chance that someone may be willing to test for a match," Plympton wrote. "As I mentioned earlier, this is not my style, but I will need to let the people know my need for a kidney to avoid dialysis."
After leaving the University of Maine, Plympton was drafted by the Red Sox in the 10th round of the 1987 MLB Draft. He played his only major league season in 1991, where he registered a 0.00 ERA in four relief appearances.
Once his playing career ended, Plympton became the pitching coach for Boston College in 1995 and the head baseball coach for Dean College in 1996. He currently resides in Wrentham with his wife, where he serves as the town's recreation director.
If you are interested in donating a kidney to Plympton, you may contact Sarah Gibb at (401) 444-3091 or visit the Living Donor Website. You may also contact Rhode Island Hospital.
Sign up for Red Sox updates⚾
Get breaking news and analysis delivered to your inbox during baseball season.