College Sports
BC learned very, very quickly why Louisville's Lamar Jackson is the Heisman favorite
This 69-yard touchdown run introduced him to the Eagles' ACC-best defense.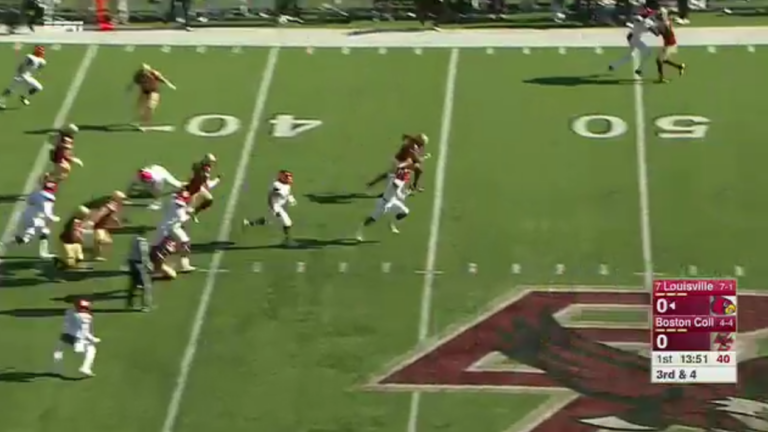 That was fast. And so is he.
Louisville quarterback Lamar Jackson didn't waste much time before showing Boston College's vaunted defense why he is considered the frontrunner for the Heisman Trophy. The 6-3, 205-pound sophomore — who once outpaced former Celtics point guard Rajon Rondo in a footrace — burst through the Eagles' defense for a 69-yard touchdown run less than 90 seconds into the first quarter on Saturday afternoon in Chestnut Hill.
Just 4 minutes into CFB Saturday — 70 yard TD run for Lamar Jackson pic.twitter.com/NSuBSkVaYr

— Pick Six Previews (@PickSixPreviews) November 5, 2016
The early touchdown staked No. 5 Louisville (7-1) to a 7-0 lead over the Eagles (4-4). The advantage — and Jackson's stats — would only grow as the first half wore on.
https://twitter.com/SportsCenter/status/794946335506042881