College Sports
Boston College begins must-win 2-game stretch vs. UConn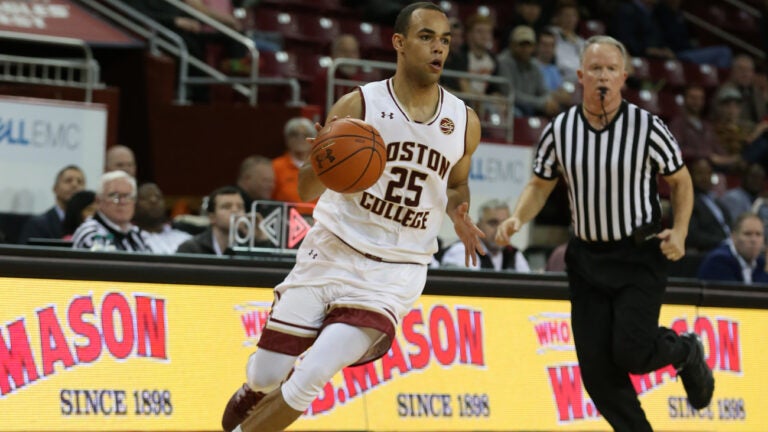 BOSTON (AP) — At the beginning of the year, Boston College set its sights on making it back to the postseason.
With two games to go in the regular season, the Eagles have no margin for error if they want to get there.
The Eagles (4-6) will be looking to snap a two-game losing streak when they return home for a senior day matchup with UConn (3-7) on Saturday.
BC had gotten back to .500 two weeks ago when it snapped its 12-game ACC losing streak at N.C. State. That momentum quickly dissipated, however, following back-to-back blowout losses to Louisville (52-7) and at Florida State (45-7) last week.
But with the possibility of a bowl berth still a looming if they can beat the Huskies Saturday and win at Wake Forest next week, quarterback Patrick Towles said there isn't any time to dwell on the past.
"We dropped probably one or two that we probably shouldn't have dropped," Towles said. "But we still have an opportunity. We've still got two winnable games the next two weeks to go down and get our postseason berth. So the next two weeks are huge, but if we don't win this one, then the last one doesn't really matter."
If BC can return to a bowl, it would go a long way toward coach Steve Addazio returning for his fifth season. The Eagles went 3-9 last season after making bowl appearances in each of Addazio's first two seasons in 2013 and 2014.
UConn is coming off a much needed bye week, having lost four straight. The Huskies last won more than a month ago, beating Cincinnati.
Coach Bob Diaco said the week off came at a good time as his team tries to build some momentum over its final two games.
"The energy was different. Turned the switch back on," Diaco said. "It's a tough-minded group. Everyone's disappointed with what the season results, from a win-loss standpoint, have been. But there's also great clarity on reasons why, and (the team is) resolute to fixing the issues."
Here are some other things to watch for in Saturday's game:
SERIES HISTORY: BC and UConn are facing each other for the first time since 2004. The Eagles lead the series 10-0-2 and have won nine straight.
LOOKING FOR POINTS: UConn comes into Saturday's matchup in an offensive slump. The Huskies have been outscored 62-3 in their last two losses to East Carolina and Temple. But they'll face an Eagles team that currently ranks last in the FBS in total offense, gaining just 295.5 yards per game.
SENIOR DAY: The Eagles will have a pregame ceremony for their 17-member senior class, which includes three graduate players.
RYAN'S RETURN: BC will retire former standout quarterback Matt Ryan's jersey at halftime on Saturday. Ryan passed for 56 TDs and more than 9,000 yards at BC, and capped off his career by being selected third overall by the Atlanta Falcons in the 2008 NFL draft. He is the school's highest draft pick ever in any sport.
Addazio said that a player like Ryan who, including his redshirt season, spent five years in the program, is an example of the kind of player the Eagles are trying to cultivate now.
"At BC, it's critically important, the developmental program," Addazio said. "It's a program that has to be consistent, and you develop your players, and as you get into the latter two years, they really become mature mentally and physically, and those are your best teams."
___
More AP college football: www.collegefootball.ap.org and https://twitter.com/AP_Top25
___
Follow Kyle Hightower on Twitter at http://www.twitter.com/khightower