College Sports
Here's who Chris Hogan has advancing to the NCAA lacrosse championship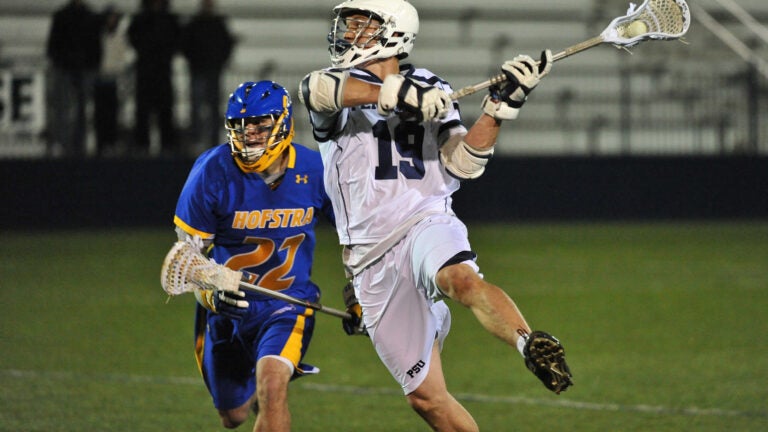 Not often do you seen a football player getting interviewed for his opinion on lacrosse matchups, but Patriots wide receiver Chris Hogan knows a thing or two about the "fastest sport on two feet."
Hogan — who played three seasons of college lax at Penn State and was the team's leading scorer his senior season — broke down the Final Four of the 2017 NCAA lacrosse championship with broadcaster Bob Socci on Wednesday.
.@ChrisHogan_15 breaks down the @NCAA_Lax match-ups before this weekend's games at @GilletteStadium: pic.twitter.com/6t16wF0qjk

— New England Patriots (@Patriots) May 24, 2017
On the women's side, Hogan naturally admitted he likes to "check up on" the Nittany Lions, as his wife is also a Penn State lacrosse alum. On the men's side, he picked third-seeded Ohio State to top Towson but couldn't decide between (5) Denver and (1) Maryland in the bracket's other semifinal.
"That'll definitely be the game to watch," he said.
The Div. I men's lacrosse championship is scheduled for May 29 at Gillette Stadium.