College Sports
Dartmouth women's swim team gets probation for hazing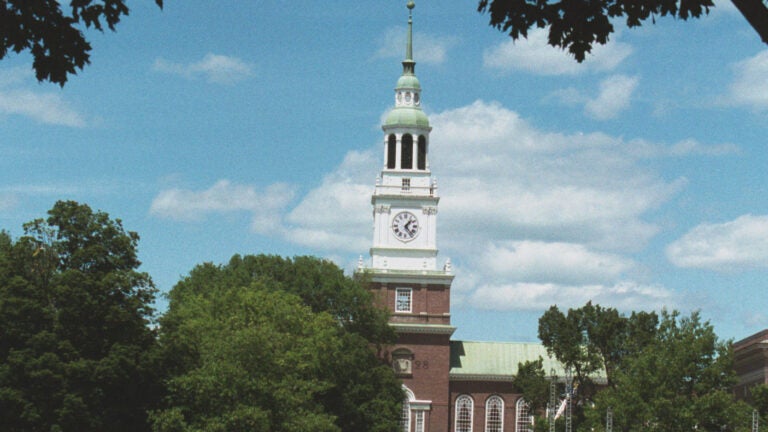 HANOVER, N.H. (AP) — The women's swimming and diving team at Dartmouth College is on probation for telling first-year members to give sexualized PowerPoint presentations to teammates.
The team admitted violating the Ivy League school's hazing policy during a winter-break training trip in December. According to school officials, neither drugs nor alcohol was involved, and no students were physically harmed. While police were informed, the case was not pursued as a criminal violation under state hazing laws.
"We hold our teams to high standards and our student-athletes understand their collective responsibility to the community," said Harry Sheehy, director of Athletics and Recreation. "The members of the team have acknowledged that their behavior was unacceptable and that their actions have consequences."
In addition to being placed on probation for a year by the college, the team will be required to participate in a series of educational and team development activities. Members will be allowed to train in the fall but won't compete in three intercollegiate meets during the fall term. The team will resume its competition schedule in December, but will not be allowed to travel for training.
Hayley Winter, one of two co-captains of the team for the 2017-18 season, declined to comment Thursday.
In the last several years, Dartmouth has been implementing an ambitious plan to overhaul its campus culture to address problems such as high-risk drinking, sexual assault and a lack of inclusion of students who felt marginalized. The school had received nationwide attention for allegations of fraternity hazing and, like many other schools, was under intense scrutiny to address the intertwined problems of sexual assault and alcohol as students increasingly began speaking up and the federal government started cracking down.