College Sports
Fitchburg State basketball player apologizes for striking opponent in the face
"I'm not only apologizing to Nate Tenaglia, but also to my teammates, the coaching staff, the University, and the whole basketball community."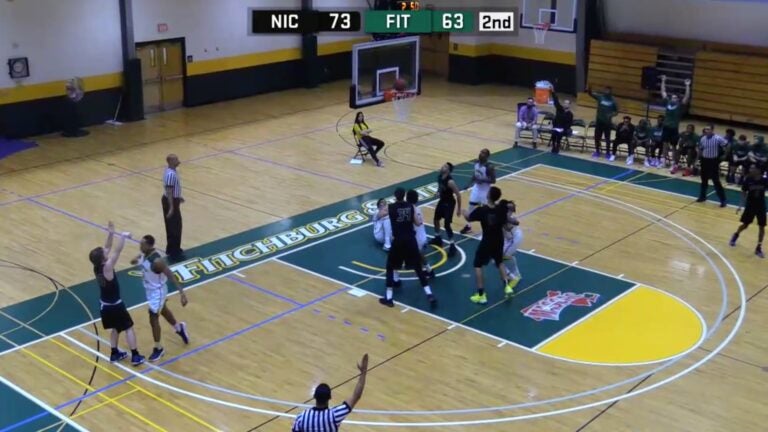 Kewan Platt, a Fitchburg State basketball player, was suspended from the team and from the school's campus after he struck a Nichols College opponent in the face during a game on Tuesday night.
On Thursday, Platt apologized in a post on social media:
#BREAKING @KewanPlatt releases apology after hard foul against Nichols College player, says his actions were "totally unacceptable and not justified in any way." #7News pic.twitter.com/xY1wahC1c9

— Mike Fahey (@michaelefahey) November 15, 2018
Platt, a junior, hit Nichols freshman Nate Tenaglia with under three minutes to go in Fitchburg's 84-75 loss. The incident occurred after Tenaglia hit a 3-pointer to increase Nichols' lead.
"The Fitchburg State community is appalled by the conduct displayed during Tuesday night's home basketball game," the school tweeted on Wednesday. "The player involved has been indefinitely suspended from the team and barred from campus, effective immediately."
https://twitter.com/boston25/status/1062775344762183680