College Sports
Former UMass baseball coach Dick Bergquist dies at 86
Bergquist coached the baseball team from 1967-1987.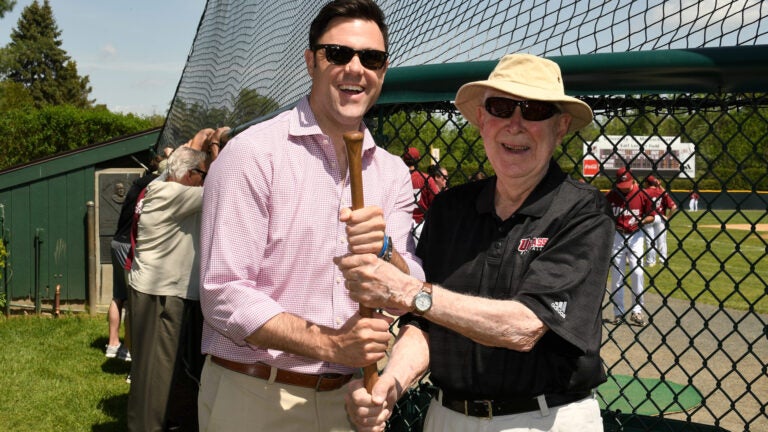 Dick Bergquist, who coached the UMass baseball team from 1967-87, died Feb. 24. He was 86.
"We are deeply saddened to hear the news of Coach Bergquist's passing,'' said UMass director of athletics Ryan Bamford. "Coach was revered in baseball circles and his lifelong impact was unmistakable, both on our university and especially our baseball program.''
It was with great sadness that we learned former head coach Dick Bergquist passed away on Feb. 24.

21 seasons, nearly 400 wins and a trip to the College World Series.

Rest in peace, 2️⃣6️⃣.

? https://t.co/wCwOWMiwDK#Flagship? pic.twitter.com/aUK56hJiie

— UMass Baseball (@UMassBaseball) February 27, 2019
Bergquist compiled a lifetime record of 392-321-5, retiring as the winningest coach in the history of UMass baseball. During his tenure, his clubs captured seven Yankee Conference championships, two New England championships, one Atlantic 10 championship, and a fifth-place finish at the 1969 College World Series in Omaha.
Bergquist graduated from Orange High School in 1950 and initially enrolled at Bates College, where he earned one letter apiece in football and baseball. After a two-year tour of duty in the Army during the Korean War, he entered UMass.
For two years, he was a fullback on the football team and pitcher on the baseball team, graduating cum laude in 1957 with a degree in physical education. He was a member of the 1957 baseball team, which won the Yankee Conference title.
He went on to receive a master's degree from the University of Maryland and embarked on a brief public school teaching career. He returned to UMass in 1959 to serve as head coach of the freshman baseball team, a post he held for seven years until taking the reins of the varsity in 1967.
Bergquist was inducted into several halls of fame, including the American Baseball Coaches Association (1989), UMass Athletics (1999), the New England Intercollegiate Baseball Association (2017), and Western Massachusetts Baseball (2017).
"From all angles, Coach Bergquist was a selfless and kind man who cared deeply about UMass baseball well beyond his time here as coach and was beloved by his players and colleagues,'' said current UMass baseball coach Matt Reynolds. "I remember Coach Bergquist even through very brief interactions I had with him dating back 15 years ago when I was a player and assistant coach here. He was that kind of guy, someone that you didn't forget.''