College Sports
The Ivy League has canceled its conference basketball tournaments
Harvard senior guard Bryce Aiken called the cancellation a "horrible, horrible, horrible decision."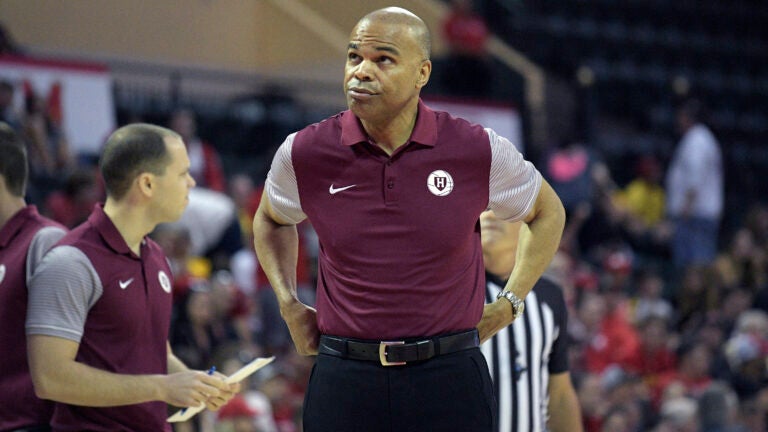 The Ivy League announced Tuesday its conference basketball tournaments have been canceled, as a result of the growing concern surrounding coronavirus. 
The three-day event was scheduled to begin Friday at Harvard's Lavietes Pavilion. The winners would have earned automatic bids to the NCAA Tournament. Instead, the two regular-season champions — Yale men and Princeton women — will now represent the league.
"We understand and share the disappointment with student-athletes, coaches and fans who will not be able to participate in these tournaments," Ivy League executive director Robin Harris said in a statement. "Regrettably, the information and recommendations presented to us from public health authorities and medical professionals have convinced us that this is the most prudent decision."
The cancellation comes hours after Harvard announced all undergraduate and graduate classes would be transitioning to virtual instruction. The university asked students not to return to campus after their spring break, which begins March 14 and concludes March 22.
Bryce Aiken, a senior guard for Harvard, expressed his displeasure via Twitter.
"Horrible, horrible, horrible decision and total disregard for the players and teams that have put their hearts into this season," Aiken wrote Tuesday. "This is wrong on so many levels and the Ivy League should do its due diligence to find a better solution. Everyone knows the risks of playing!"
The Harvard men's team earned the No. 2 seed in the conference tournament, after finishing one game behind Yale in the final regular-season standings.
Selection Sunday for Division 1 teams is scheduled for March 15.