College Sports
Bowdoin College cancels its fall athletics
"It was a big surprise and we thought we could at least be back on campus."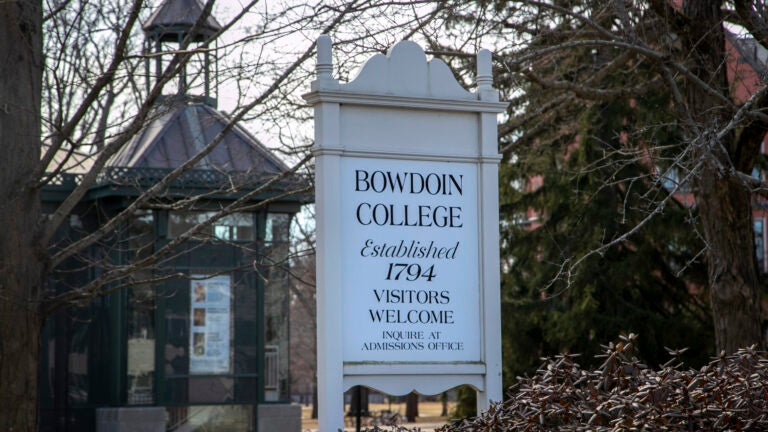 Max Freedman was shocked Monday morning when he woke up and found out through text messages from his Bowdoin College football teammates that fall semester sports had been canceled at the Division 3 school in Brunswick, Maine.
Despite growing concerns about colleges engaging in athletics in the fall amid the coronavirus outbreak, Freedman said he felt optimistic Bowdoin would allow students to return to campus in the fall and play sports.
But on Monday, Bowdoin became the first school in the New England Small College Athletic Conference to cancel its fall sports season. Due to a limited number of students it would allow on campus in the fall, the school opted not to participate in varsity sports until January 1, 2021.
In a letter written to students, parents, faculty, and staff on the school's website, Bowdoin president Clayton Rose said sophomores, juniors, and seniors would attend fall classes remotely and be allowed to return to campus after Jan. 1 and resume athletic competition, if all goes well with the fall plan.
Only incoming freshmen, transfers, students unable to take remote classes or work in residential life, and select honors college seniors will be allowed on campus.
"It was a big surprise and we thought we could at least be back on campus," said Freedman, a rising sophomore from Marblehead who played football and baseball at St. John's Prep. "The news was a really big shock to all of us and unexpected. It's terrible news."
Also on Monday, the Patriot League, which includes Boston University and Holy Cross among its member institutions, announced the fall sports season will start at the end of September and league play will be completed by Thanksgiving. In addition, no Patriot League teams will be allowed to fly to games and overnight travel will be excluded.
While sports are off the table entirely during the fall semester for Bowdoin, the school said in a statement it hopes the winter and spring athletes, and potentially fall athletes, can compete in some form during the spring semester.
Harry Craig, a senior linebacker from Marblehead, said his coaches informed him Bowdoin could possibly play a spring football season against other New England colleges who had their fall season's wiped out. Craig said he and the other seniors may also have the option to sit out the season and apply for an extra year of eligibility, putting the final year of their college careers on hold.
The biggest uncertainty about seeking extra eligibility will dependon whether or not there will be enough teams available to stage a football season in the spring. No other institution in the NESCAC has decided on a plan for the fall semester yet.
"There's a handful of options, but unfortunately our coach mentioned to me he won't know for certain if there will be a spring season until after we make our decision if we want to take the year off," said Craig, who recorded 26 tackles and 1½ sacks for the Polar Bears last season. "It puts us players in a bind. We still don't really have all the answers. This whole process has been mentally and emotionally draining."
Winter sports teams at Bowdoin typically begin their seasons in mid-November and run until late February and mid-March, depending on postseason advancement, so an abbreviated season for winter sports teams seems more than likely.
Most NESCAC league games take place in January and February, with the conference tournaments held in late February.
"I've talked to other hockey players in the NESCAC and I think January 1st is the day our season will start," said Wakefield native Bobby Pearl, a rising sophomore on the Bowdoin men's hockey team. "It will stink because guys will be on their own in the fall, but I think we'll be told to get ready for January 1 and have a shortened season."
In his letter, Rose called Bowdoin's cancellation of its fall sports season "one of the very disappointing outcomes of our plan," he said.
"Athletics is a central part of the Bowdoin experience for many of our students and for the College, more generally," Rose wrote. "NESCAC has not yet determined what will happen with conference play or how coaches in this extraordinary semester may interact with athletes on fall, winter, and spring teams during the fall semester, but I am hopeful that there will be significant opportunities this fall for coaches to work with those athletes who are both on and off campus."