College Sports
'Profoundly disappointed': Penalties to UMass tennis, basketball over self-reported infractions upheld by NCAA
"It's an overreach of epic proportions."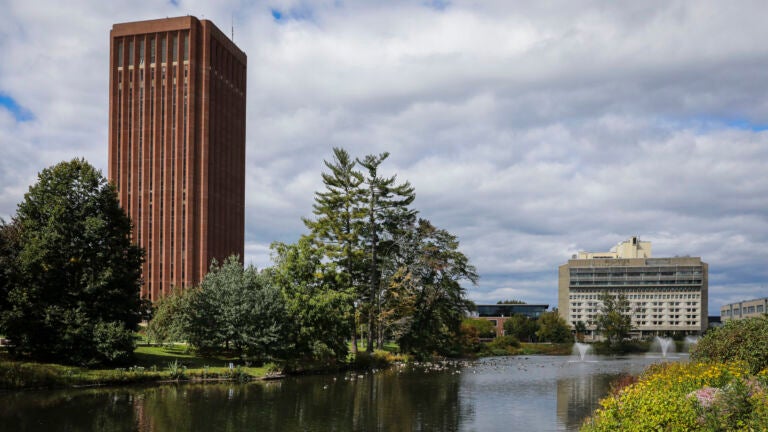 The University of Massachusetts announced that the penalties levied against the UMass athletic program due to self-reported violations were upheld by the NCAA on Wednesday.
The violations included $9,100 of impermissible benefits paid to 12 athletes over the course of three years, which the school said it distributed by accident. Per Brittany Collens — a member of the UMass tennis team who spoke up about the NCAA's investigation — the money she received was $252 intended for a landline phone jack in her room.
The NCAA acknowledged both the athletes and the school were unaware of the 13 infractions committed, which benefitted 12 athletes.
Collens took to Twitter on Wednesday to voice her disappointment.
"Today is a pretty sad day," she tweeted. "[The NCAA] never acknowledged us, our petition, or asked us to participate. I truly can't believe they denied the appeal standing with the decision to erase our careers. This is who the [NCAA] is. They do not care about athletes in the slightest."
UMass athletic director Ryan Bamford released a statement ripping the NCAA for its decision, calling it an "overreach of epic proportions."
"I am profoundly disappointed with the outcome of our case and the manner in which we arrived at the final decision handed down by the IAC today," Bamford said. "As a practitioner who believes deeply in our collegiate model and the ideals of fair play, it is unfathomable to me that these committees vacated a tennis championship because two student-athletes unknowingly received $252 beyond the cost of attendance allowable amount, for instance."
Bamford noted that UMass was in good standing with the NCAA and that the violations provided no competitive advantage.
"We are in the golden age of student-athlete rights but throughout this process the mechanics of NCAA enforcement has revealed that this important movement is not fully supported by NCAA staff or members of its own association," Bamford said. "We say we are here for our students but time and again do things that are incongruent. It's shameful."
Get the latest Boston sports news
Receive updates on your favorite Boston teams, straight from our newsroom to your inbox.