College Sports
BC receiver Dino Tomlin will be in the spotlight at Pittsburgh, but he is used to it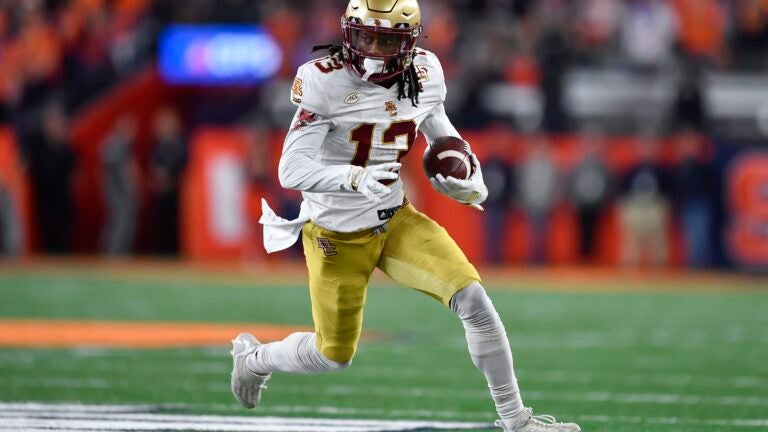 Growing up in Pittsburgh with the most recognizable last name in town after Roethlisberger and Ward, Dino Tomlin learned to cope with extra attention and life in the spotlight from a young age.
He felt like a target, with people wanting to one-up him so they could one-up his father, Steelers coach Mike Tomlin. Skeptics wondered whether he was a legitimate Division 1 player or was racking up offers solely because of his name.
"Dino's grown up in pressure," said Chuck DiNardo, his coach at Shady Side Academy. "He's been forged by the fire in that way. Moments aren't too big for him. I think he embraces it, feeds off it. He loves the negativity."
Tomlin, now a redshirt senior wide receiver at Boston College, has silenced those doubters and proven he's much more than just Mike Tomlin's son. While he's proud to wear that badge, he's also proud to make a name for himself. He's currently fourth on the team in receptions (19) and receiving yards (228) and has emerged as one of BC's most dependable players.
As the Eagles (6-4, 3-3 Atlantic Coast Conference) head back to Tomlin's home to face Pittsburgh (2-8, 1-5) Thursday night, Tomlin is grateful for the chance to play in front of friends and family. The Steelers play Sunday, so yes, Mike Tomlin will be in the house.
Mike and Kiya Tomlin met in the training room as injured athletes at William & Mary. Mike played football, and Kiya was a gymnast, so their kids were going to play sports.
But it wasn't necessarily going to be football. Tomlin said his father never pressured him to play, and he gravitated toward it naturally over the years.
His father rarely commented on his technique after games, but he would provide insight on his mental approach. Tomlin appreciates that he was a father first, though he was always there for on-field advice, as well.
Their football relationship is a "minuscule" part of their bond, he said. Others didn't see it that way, though, and he felt like he was treated differently.
"When I was younger, it was kind of rough dealing with that," Tomlin said. "As I've gotten older, it's like, 'OK, whatever. It is what it is. It's who I am.' I've been blessed in many ways, and if that's one of the things that has to come with it, it's fine."
DiNardo said Tomlin persevered in spite of all the extra attention, making huge strides late in his high school career and handling constant double-teams with grace. He recalls lengthy sessions with the Jugs machine, catching passes and watching film, and he called Tomlin one of the hardest-working players he's ever coached.
"Dino earned every single bit of it," said DiNardo, who will have front-row seats Thursday. "You knew right away that this was a guy that understood football differently than other 16-year-olds."
DiNardo said Mike Tomlin used to bring his recreational vehicle to games, tailgate hours in advance, and have a huge crowd with him. At one playoff game, JuJu Smith-Schuster cheered from the student section.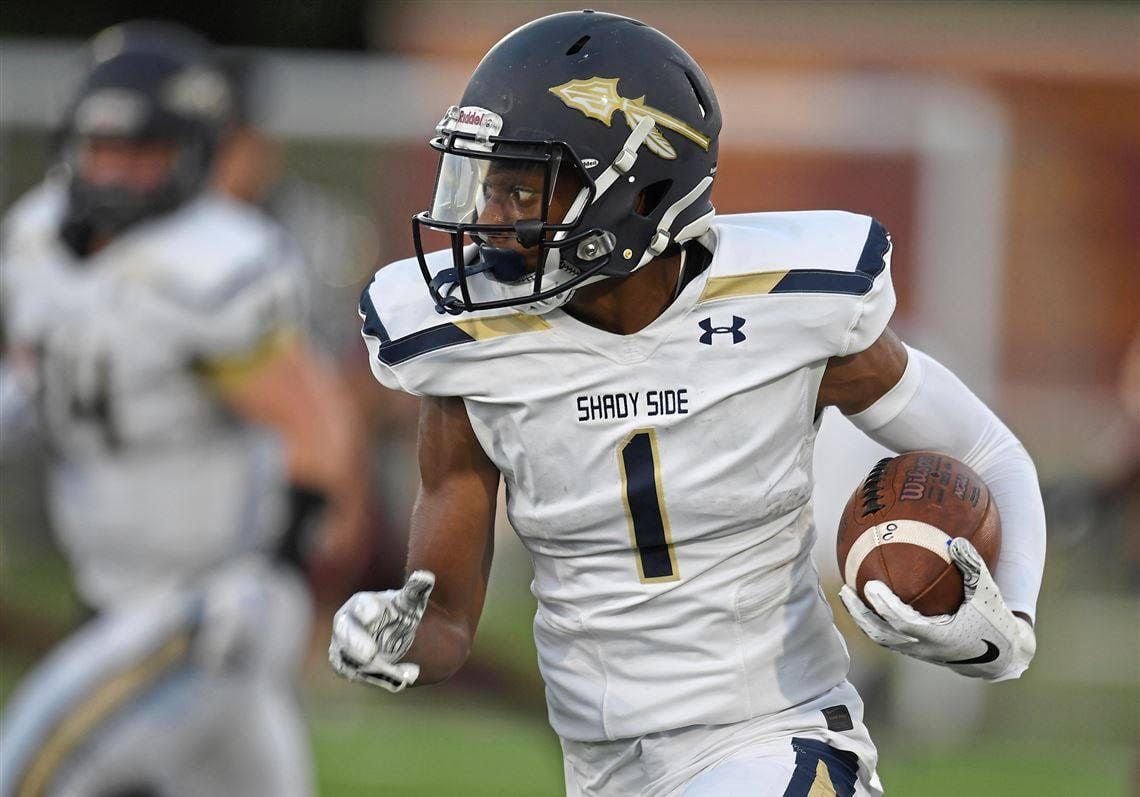 BC coach Jeff Hafley, who knew Mike Tomlin from his time in the NFL, said Mike gave him a call when Dino entered the transfer portal. Hafley and Mike Tomlin text nearly every week, but Mike prefers to lie low on game day.
"He doesn't want to be noticed," Hafley said. "I always ask what he needs. He just wants to put a hat on and go sit in the stands with the rest of the parents."
Hafley said it's easy to tell Tomlin is a coach's son because of the way he sits in the front row, takes notes, and focuses during meetings. On the field, that disciplined approach pays dividends, as his attention to detail shines through in clutch moments.
Tomlin started his career at Maryland but has found his niche at BC the last two seasons and emerged as someone Hafley can trust.
"He could be a captain of our team, the way he is," Hafley said. "He's like Mr. Reliable. You can always count on him."
…
Hafley said running back Pat Garwo, wide receiver Ryan O'Keefe, tight end George Takacs, defensive end Shitta Sillah, and linebacker Jaylen Blackwell — all starters coming into the season — are out for the rest of the year. He also said defensive back Elijah Jones is "going through something right now" and also is likely to miss the rest of the season. Jones is tied for second in the nation with five interceptions. Hafley expects running back Kye Robichaux, who missed last week's Virginia Tech game, to return Thursday.
…
Hafley was a defensive assistant at Pitt from 2006-07 and defensive backs coach from 2008-10. It's where he met his wife, and he still knows many folks in the athletic department. "There's a lot of memories there," Hafley said. "But it's not about me or me going back. We've got to go find a way to win this game, on a short week, with a group that's not happy with the way they played."
Get the latest Boston sports news
Receive updates on your favorite Boston teams, straight from our newsroom to your inbox.