Community
Kevin Barger will finish his goal of running a marathon in every state with Boston
The Boston Marathon is the last on his list of 51 marathons to run before he turns 51 years old.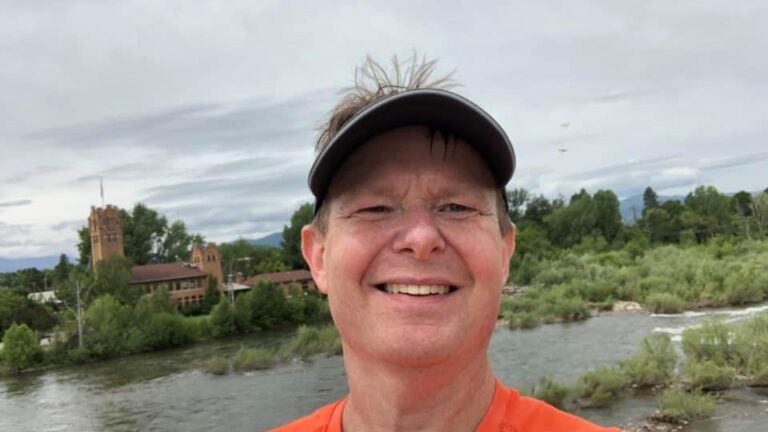 In our "Why I'm Running" series, Boston Marathon runners share what's inspiring them to make the 26.2-mile trek from Hopkinton to Boston. If you're running the marathon, you can share your #WhyImRunningBoston story here.
Name: Kevin Barger
Age: 50
From: Richmond, Va.
I ran my first marathon in 2004 in Richmond. I love the experience and continued to run marathons. Then my wife suggested, 'Wouldn't it be cool if you ran a marathon in every state?' Well, maybe.
I had already run Washington, D.C. and I wanted credit for that. So, the goal became — run a marathon in every state plus D.C. "Fifty plus one." Along the way, I further decided that I wanted to finish that goal before I turned 51. "Fifty plus one before 51."
I always wanted the Boston Marathon to be the conclusion of the goal. I thought that would be cool. Then I looked into fundraising opportunities, and I found Boston Children's Hospital. Now, I am proudly part of their team, and I have a patient partner whose family I have enjoyed getting to know over these past weeks.
So, not only am I meeting my goal, but now I am running to honor and save lives with BCH. It's a way to give back. October 11 marks the end of a long a once thought impossible goal. I am so glad to finish this journey with the Boston Marathon!
Editor's note: Entry may have been lightly edited for clarity or grammar.
Newsletter Signup
Stay up to date on all the latest news from Boston.com