Community
Steven Iannacone is running with his son, who was at the 2013 Boston Marathon finish line
"It's been on his bucket list since that terrible day."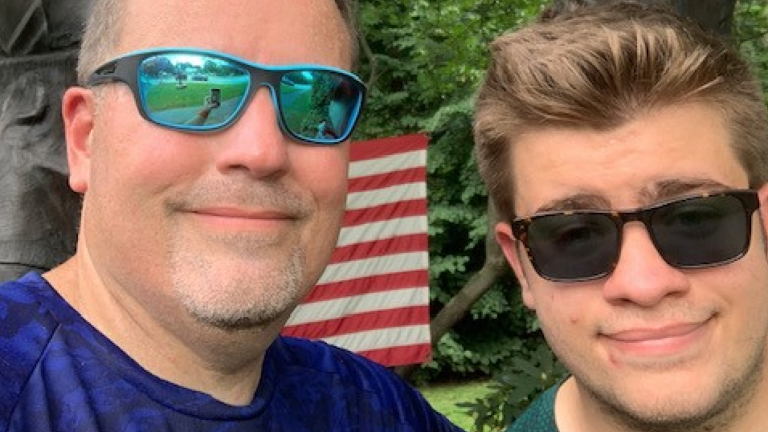 In our "Why I'm Running" series, Boston Marathon runners share what's inspiring them to make the 26.2-mile trek from Hopkinton to Boston. If you're running the marathon, you can share your #WhyImRunningBoston story here.
Name: Steven Iannacone
Age: 52
From: Norwell
I am running the 2021 Boston marathon with my 19-year-old son, Nico, who was only 10 years old waiting for his dad at the finish line when the Marathon bombings took place in 2013.
He is now old enough to run the Boston Marathon with me for Boston Children's Hospital. Nico will come full circle [after] eight years as it's been on his bucket list since that terrible day.
We run for Jace Perkins, our patient partner and will run in remembrance of his grandfather and my dad Alfred Iannacone who died from COVID-19 in 2020.
Editor's note: Entry may have been lightly edited for clarity or grammar.
Get the latest Boston sports news
Receive updates on your favorite Boston teams, straight from our newsroom to your inbox.