David Ortiz
Yankee Candle is releasing a commemorative David Ortiz candle
Hopefully the scent is pregame Big Papi instead of postgame.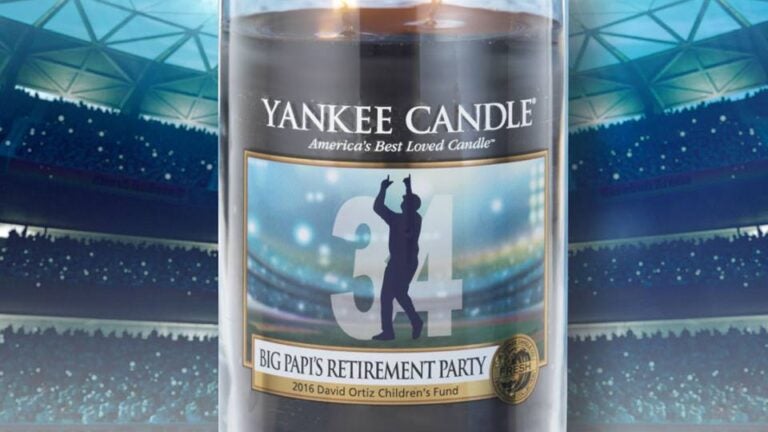 First, Dunkin' Donuts gave Bostonians a taste of victory with their limited edition David Ortiz doughnut. Now, another local company is hoping customers will appreciate Big Papi's scent of greatness.
Yankee Candle announced Tuesday that it would be selling commemorative "Big Papi's Retirement Party" candles in stores and online. The Deerfield company says the slugger's candle features their Midsummer's Night fragrance, which it described as "a masculine blend of musk, patchouli, sage and mahogany cologne."
"Big Papi personally chose this fragrance," the company added on its website. "And we think it's a home run!"
As counterintuitive as a Yankee Candle featuring one of the great Yankee slayers in Red Sox history may sound, buying one helps a good cause: The company is donating $20 from every purchase to the David Ortiz Children's Fund.