Tom Brady
NFLPA executive director DeMaurice Smith on NFL: 'The league has a history of being bullies'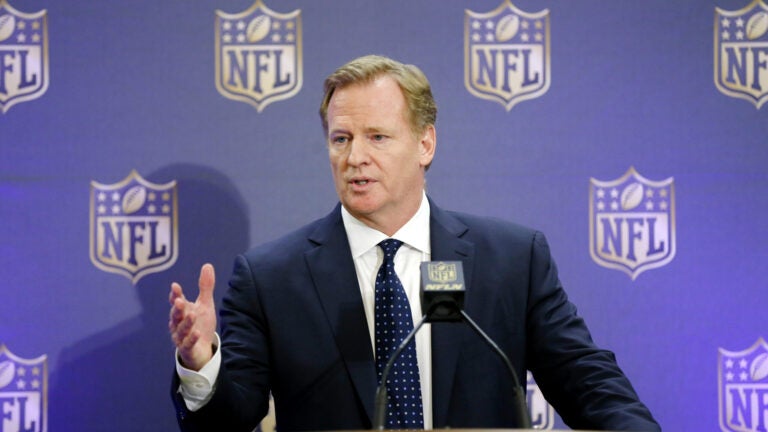 The war of words between the NFL and the NFL Players Association continues alongside the Deflategate legal battle.
While discussing Patriots quarterback Tom Brady's decision to again appeal his four-game Deflategate suspension, NFLPA executive director DeMaurice Smith said during an interview on ESPN's "SportsCenter" on Monday that NFL Commissioner Roger Goodell acted like a "bully" during this scandal.
"The league has a history of being bullies," Smith said. "And today we're filing a brief because the commissioner decided to be a bully when it came to the fair hearing of a player."
http://espn.go.com/video/clip?id=15679310&categoryid=2378529
Smith also addressed a report by congressional investigators indicating the NFL sought to influence a U.S. government study on the connections between head trauma in football and brain disease.
"Today, hearing that report from Capitol Hill just reaffirms the fact that the league has its own view about how they care about the players of the National Football League," Smith said. "Thankfully, we have a union that fights them."
Deflategate Timeline
[bdc-gallery id="106353″]