Deflategate
How Deflategate could continue without Tom Brady
Just when you thought you were out, it pulls you back in.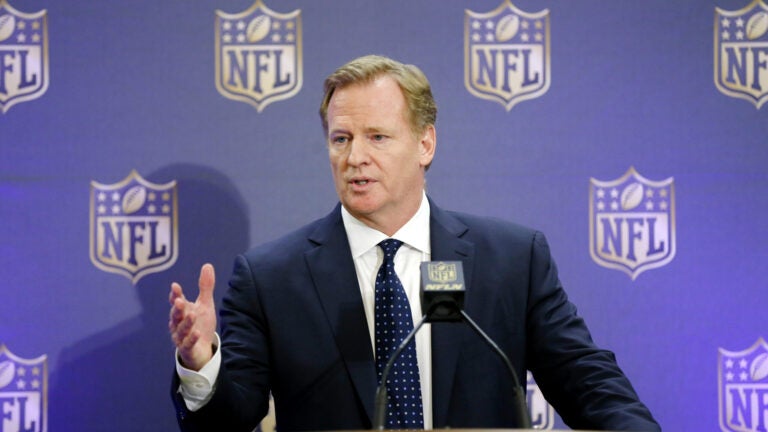 Tom Brady formally ended his legal resistance Friday to the NFL's decision to suspend him for four games, but there remains a chance the so-called Deflategate saga will continue.
On the surface, this appears not only impossible but pointless. Why would the interminable legal back-and-forth proceed without its protagonist?
First, it's entirely conceivable that the legal battle will move forward without Brady, because the NFL Players Association (which was a party in the Deflategate appeal) reserves the right to do so.
"We will continue to review all of our options and we reserve our rights to petition for cert to the Supreme Court," said the NFLPA in a statement following Brady's announcement.
And the NFLPA has several reasons for potentially continuing the fight all the way to the Supreme Court:
Another reason why #Deflategate not moot for SCOTUS purposes: future precedent affecting all players and recover lost pay for Brady.

— Daniel Wallach (@WALLACHLEGAL) July 15, 2016
The current Collective Bargaining Agreement between the players and owners expires in 2021, but the battle to get the upper hand between the two camps never stops. In Deflategate, the legality of NFL commissioner Roger Goodell's power (as defined in the current CBA) was directly challenged.
The final result of this case will have implications for future CBA negotiations. This, as legal experts have noted, is to a major extent why the NFLPA has been pursuing the case, and might continue to do so. The focus became less about Brady's "innocence," and more about leverage in future talks with the league:
So does this mean Tom Brady "did it"? Does this prove the Patriots hatched a plot that defied science? No. Case began & ended with the CBA.

— Michael McCann (@McCannSportsLaw) July 15, 2016
Tom Brady is now out of the Deflategate picture, but the long-term ramifications remain in the NFL vs. NFLPA struggle. Because of that, the saga will potentially stay alive, ending with a decision from the highest court in the land.