Patriots
The New England Patriots will visit Donald Trump at the White House on April 19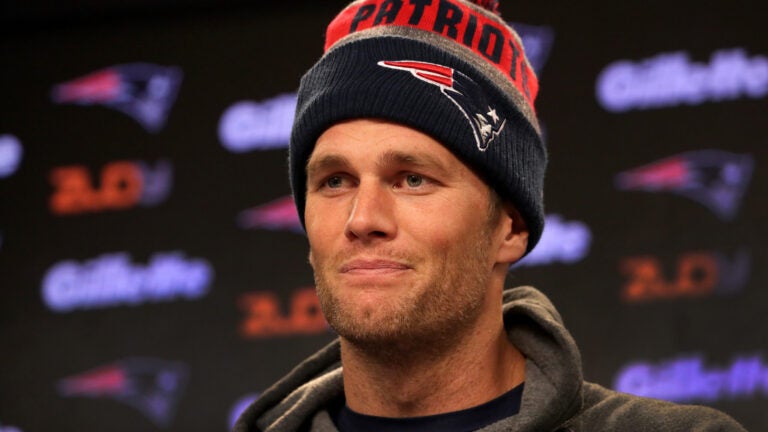 The New England Patriots' official White House visit is less than a month away.
"I'm proud to announce that on April 19, the anniversary of the Battles of Lexington and Concord, the New England Patriots will be visiting the White House to celebrate their latest — and what will be probably be a continuation of many more to come — Super Bowl win," White House spokesman Sean Spicer said during a press conference Thursday.
In case it wasn't clear, Spicer is a Patriots fan.
As Sports Illustrated recently noted, the Rhode Island-bred press secretary has not been shy about voicing his New England sports fandom and celebrated on Twitter following the Patriots' Super Bowl LI win.
Best. Game. Ever. Congrats @Patriots #SuperBowl #SuperBowl2017 #SuperBowlLI

— Sean Spicer (@seanspicer) February 6, 2017
Spicer's boss, President Donald Trump, is also a big fan of Tom Brady, with whom he shares an amiable friendship. The Patriots quarterback has said Trump "always called [him] after games" and that the two have golfed together "many, many times."
However, the team's visit on April 19 will be the first time Trump and Brady appear publicly together since the former became seriously involved in presidential politics. It is also expected to be Brady's first visit to the White House since 2005 (he skipped the team's visit in 2015 due to a scheduling conflict).
Trump's close relationship to the team has been well-documented over the past two years, and he eagerly congratulated the team following their historic Super Bowl comeback.
What an amazing comeback and win by the Patriots. Tom Brady, Bob Kraft and Coach B are total winners. Wow!

— Donald J. Trump (@realDonaldTrump) February 6, 2017
There will be a few notable absences at the White House when the Patriots visit.
At least six members of the Super Bowl LI-winning team —  Martellus Bennett, Devin McCourty, Chris Long, LeGarrette Blount, Alan Branch, and Dont'a Hightower — have said they will not attend, some citing objections to Trump's policies and rhetoric. Bennett and Long have since left the team in free agency.