Food
The Super Bowl LII food menu features an overlooked New England delicacy
U.S. Bank Stadium will have a little bit of a North Shore feel.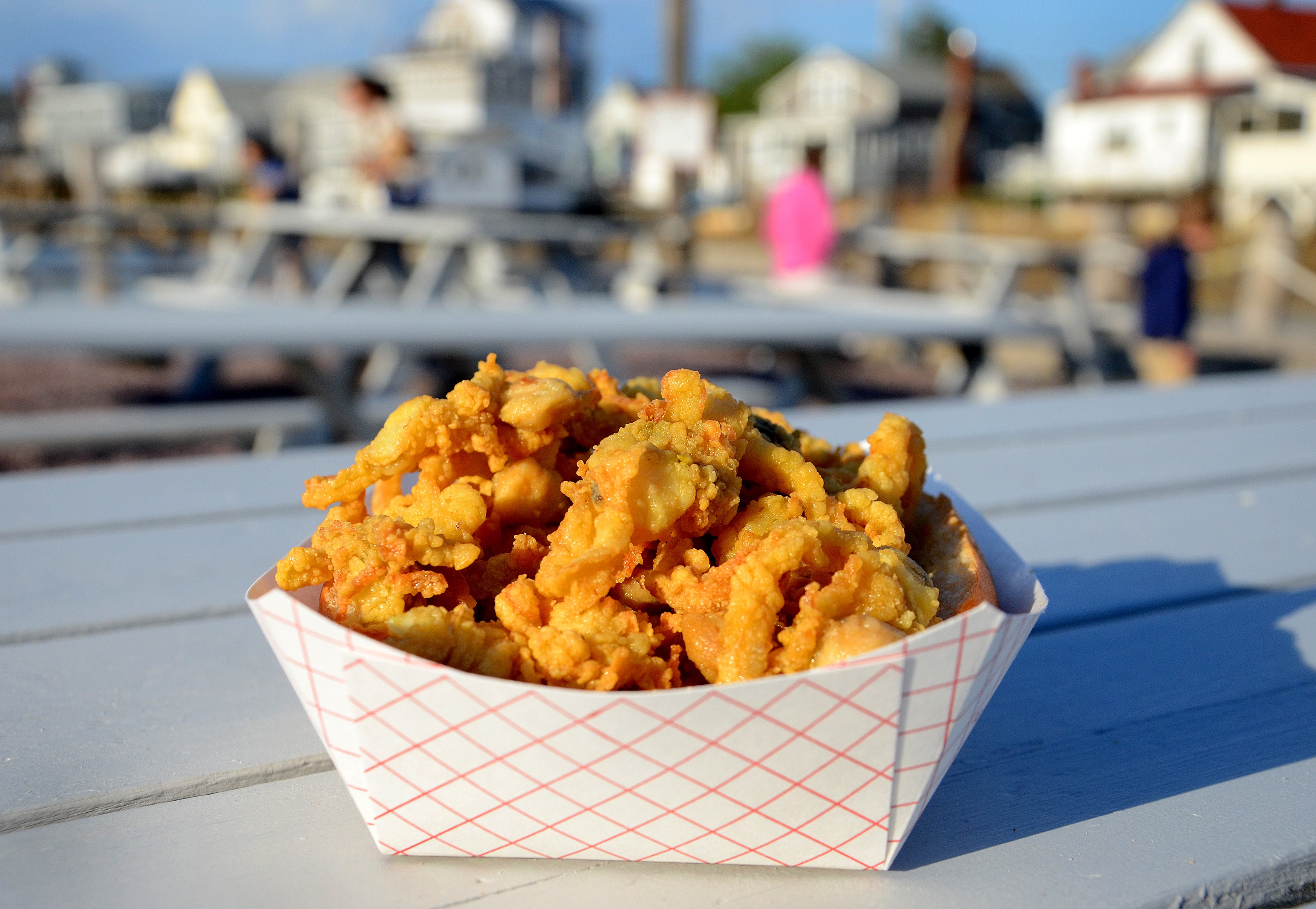 It won't be all walleye and hotdishes.
New England and Philadelphia fans traveling to Minnesota for Super Bowl LII will be able to get a taste of home at the big game — or at least an approximation of it. Aramark, the food and beverage provider for U.S. Bank Stadium, released its concession menu Wednesday, which included homages to the Patriots and Eagles' home locales.
However, the vendor passed up on the more obvious tributes to New England cuisine. No lobster rolls, clam chowder, or Boston creams.
Instead, it went with the clam roll, the under-appreciated fried cousin of the lobster roll. Aramark's take on the seafood shack cult favorite includes kettle chip-crusted fried clams, tartar sauce, and shredded lettuce in a griddled bun.
Similarly, for Philly, the menu eschewed the city's iconic cheesesteaks for a perhaps more acclaimed sub: the roast pork sandwich, which features Italian roast pork, sautéed broccoli rabe, and sharp provolone on a hoagie roll.
Dave Freireich, a spokesman for Aramark, said that James Mehne, the company's head chef at U.S. Bank Stadium, wanted to go beyond the easy choices to provide options that truly "resonate" with New England and Philadelphia fans. And compared to last year's "BeanTown Griller," these offerings seem more likely to do the trick.
And as Freireich noted, Mehne has roots in Boston, where he worked as the sous chef at Fenway Park for six years.
"He has a strong affinity for New England fare," Freireich said.
That said, there'll also be stadium food for fans who want to get a sense of the local scene. In addition to the lineup of classic stadium fare, U.S. Bank Stadium will also be offering food inspired by Minnesota's notoriously inventive state fair, including smoked turkey legs, pork chops on a stick, and cookie dough cones.
Safe to assume Tom Brady will not be partaking.