Golf
Why TPC Boston isn't hosting a PGA Tour event this year
"We're excited to have a solution in place that brings PGA Tour golf back to Boston in 2020."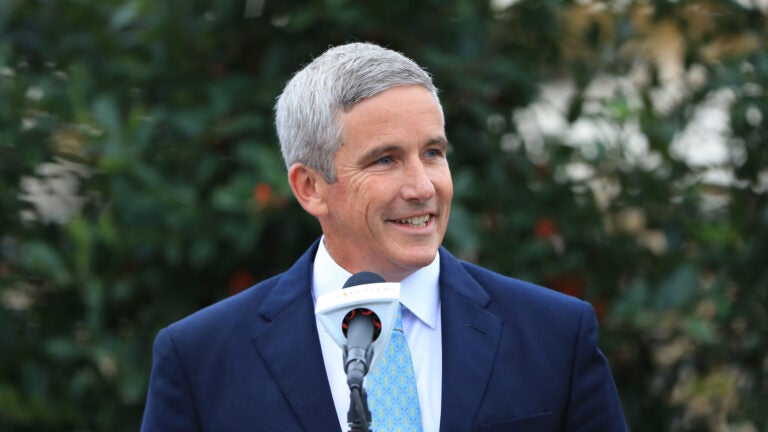 Fans accustomed to making the Labor Day Weekend trip to Norton for the Dell Technologies Championship – formerly the Deutsche Bank Championship – will have to get their golf fix somewhere else this year.
The championship, which brought some of the top talent in the world to the Boston area for 15 years, was eliminated last year in an effort to prioritize the other FedEx Cup playoffs and avoid getting overshadowed by professional football and baseball. Tiger Woods, Phil Mickelson, Rory McIlroy and more have all won the event, and Bryson DeChambeau ended up on top at the final championship in 2018.
"There were a lot of discussions about moving the schedule around that happened over the past few years, and ultimately it came down to looking at the sport's landscape the month of August,'' Rich Brady, executive director at the Dell Technologies Championship, told reporters last August. "We at the PGA Tour said, 'We really have a chance to own this month because it's a quieter time.'"
The news isn't totally bleak for those who like to watch elite talent in person, though. Professional golf will return to TPC Boston in 2020, as The Northern Trust comes to the area. Going forward, the event will switch off between Liberty National in New Jersey and TPC Boston every year.
PGA Tour Commissioner Jay Monahan grew up in Belmont and was the first director of the Deutsche Bank Championship. He was sad to say goodbye to the product he helped create but proud of all he and everyone around him accomplished.
"The beauty of a golf event is it's so dynamic, so many different people and constituents that contribute to it," Monahan told The Boston Globe's Tara Sullivan last August. "The success it's had, it's raised $28 million, the impact it's had on the community, and it's now a FedEx Cup playoff event, I think anybody that has been involved with it should be proud."
Monahan told Sullivan he'll "always fight for Boston," and Brady also made it clear the golf community values the history and golf tradition in the area.
"The Greater Boston area is an incredibly important market to the PGA Tour," Brady told reporters. "We're excited to have a solution in place that brings PGA Tour golf back to Boston in 2020."