Golf
Masters rescheduled for Nov. 9-15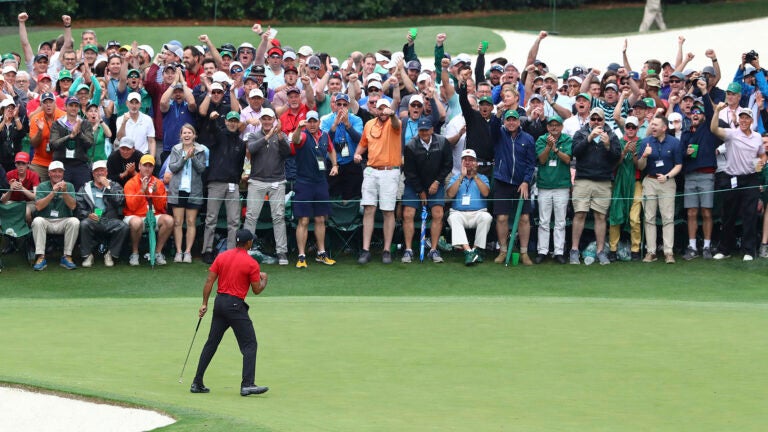 ATLANTA — There may not be azaleas in bloom, but there may be a Masters after all.
Augusta National Golf Club announced Monday that the intended dates for the 2020 Masters will be Nov. 9-15. The major golf tournament was scheduled for this week before it was postponed last month because of the COVID-19 pandemic.
"While more details will be shared in the weeks and months to come, we, like all of you, will continue to focus on all mandated precautions and guidelines to fight against the coronavirus," Augusta National chairman Fred Ridley said in a statement. "Along the way, we hope the anticipation of staging the Masters Tournament in the fall brings a moment of joy to the Augusta community and all those who love the sport.
"We want to emphasize that our future plans are incumbent upon favorable counsel and direction from health officials. Provided that occurs and we can conduct the 2020 Masters, we intend to invite those professionals and amateurs who would have qualified for our original April date and welcome all existing ticket holders to enjoy the excitement of Masters week."
The club also announced that the Augusta National Women's Amateur was canceled. The inaugural event was held last year. Each player who accepted an invitation for the 2020 championship will be invited to compete in 2021, the club announced. Those who purchased tickets to the women's event will be issued a refund.
The Masters' new dates would run into college football. On Nov. 14, the Saturday of the third round, Georgia is scheduled to host Tennessee and Georgia Tech is scheduled to play Notre Dame at Mercedes-Benz Stadium,