High School Sports
Danvers wrestling team suspended for alleged racist incident, 'hateful' language on social media
The Danvers hockey team dealt with allegations of racism and homophobia as well.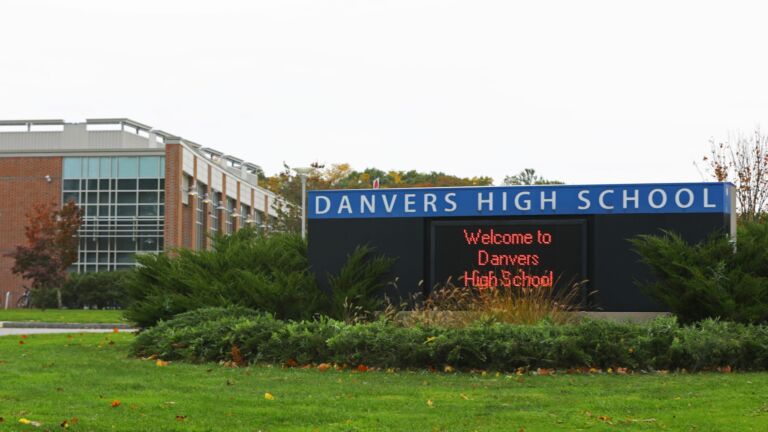 Danvers High School has suspended its wrestling team for an incident in which a member of the team allegedly used racist language which sparked a fight, and for "hateful" language used on social media.
Per Bob Hohler of the Boston Globe, Danvers — which dealt with allegations against its hockey team earlier this year — sent out a letter from school principal Adam Frederico detailing a fight between two students after one allegedly used racist language.
"The conflict had its origin in a video in which one member of the wrestling team used racist language and another student confronted that student," Federico wrote to the community. "The result of that confrontation was a physical altercation."
The wrestling team also reportedly had a team Snapchat, where they referenced hazing and used racist and homophobic language, per Federico. He wrote that while not every member of the team was an active participant, the school is shutting down all team activities pending further investigation.
"[The incident] serves as an important reminder for students and families to review their use of social media and cellphones to reinforce that racist, biased, or inappropriate language will be addressed with disciplinary and restorative sanctions," Federico wrote in his letter, per Hohler.
In November, the Globe reported allegations that Danvers school officials and police had not yet informed the community 16 months after an incident involving the hockey team was initially reported.
Per the Globe, a member of the Danvers hockey team was restrained and struck repeatedly by a sex toy in June 2020 for refusing to shout the n-word on "Hard R Fridays" — one of the team's locker-room rituals. The player also was reportedly touched inappropriately by a teammate on "Gay Tuesdays" — another ritual in which the team stripped naked. The team also reportedly had a group text thread that featured jokes about the Holocaust and the deaths of Black people.
"Transparency is the key to trust," school committee member Robin Doherty said at the time. "In order to learn from these events and ensure they never happen again, we must be open with our community."
Get the latest Boston sports news
Receive updates on your favorite Boston teams, straight from our newsroom to your inbox.