Local News
Mayor Walsh on racist taunts at Fenway: 'We are better than this'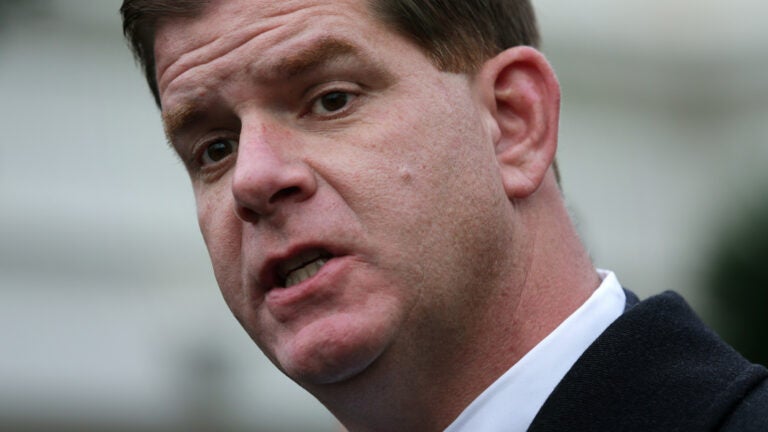 Boston Mayor Marty Walsh has apologized on behalf of the city for the racist taunts that Baltimore Orioles outfielder Adam Jones said he was subjected to during a Monday night game at Fenway Park, according to CBS Boston.
"Something like this doesn't belong in sports," Walsh told the station. "I wish we could find out who these people were or who this person was that says this. If they claim to be a sports fan, they're not a sports fan–nothing but a racist."
Jones said someone threw a bag of peanuts at him while he was on the field and he was, "called the 'N' word a handful of times."
The Red Sox also apologized to Jones Tuesday, with team president Sam Kennedy saying in a statement a review of the incident is ongoing and that any such conduct should be immediately reported to security.
"The Red Sox have zero tolerance for such inexcusable behavior, and our entire organization and our fans are sickened by the conduct of an ignorant few," Kennedy said.
In a statement on Twitter, Massachusetts Governor Charlie Baker called the fan behavior "unacceptable" and "shameful."
Fenway fans behavior at the #RedSox game last night was unacceptable & shameful. This is not what Massachusetts & Boston are about.

— Charlie Baker (@MassGovernor) May 2, 2017
According to CBS Boston, Walsh said he hopes Red Sox fans will step up when the two teams face-off again Tuesday night at Fenway and give Jones a standing ovation when he steps on the field.
"This is unacceptable and not who we are as a city," Walsh said in a statement to Boston.com. "These words and actions have no place in Fenway, Boston, or anywhere. We are better than this."