Local
Candlepin bowling was invented in Worcester. The city's last alley has closed down.
"Those days are gone."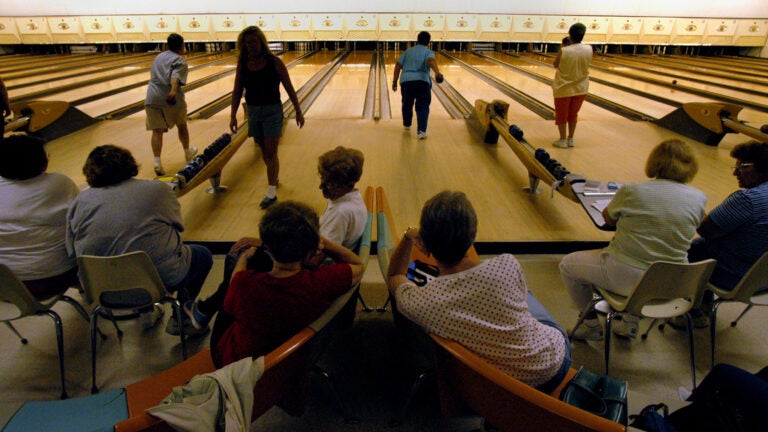 When Nick Andreson opened Colonial Bowling Center in Worcester 60 years ago, he took out a full-page ad in the Worcester Telegram. On opening day, eager players waited outside at 8:30 in the morning, before the alley was ready.
After six decades of business on Mill Street, Andreson, 91, is closing the doors of the candlepin alley – the last of its kind in the city – for good, due in part to the coronavirus pandemic.
"This threw me over the edge," Andreson told The Worcester Telegram. "I never in my wildest dreams thought we'd close down the economy.
Newspaper ads and the rotary phones that the Worcester Telegram alleges were popular inside the alley are reminiscent of a different time – so too is the lack of craze surrounding the sport. Candlepin bowling was invented in Worcester in the 1880s, according to the International Candlepin Bowling Association, and in 1955 the newspaper estimated there were 12,000 bowlers playing in leagues.
The first recorded mention of candlepin bowling in The Boston Globe came on March 8, 1889, when a five-man Boston team traveled to face a Worcester squad and defeated them, 1973-1951.
On Feb. 4, 1960, Boston Globe reporter Raymond O'Brien wondered about the future of "big ball bowling" in Massachusetts, as native Bostonians traveled to "less civilized states" as a result of the draft and were thus exposed to the other form of the game. At the time, according to O'Brien, there were 150 buildings with bowling alleys in metropolitan Boston, and fewer than 15 were devoted to bigger balls. Only five offered both candlepin and big ball bowling.
Candlepin bowling peaked in the 1960s and '70s, alley owner Bernie Pelletier told the Worcester Telegram in 2017. Games were aired on television in Worcester and Boston, and Worcester newspapers sponsored an annual championship in the city.
Andreson, the owner of Colonial Bowling Center, used to add grandstands to his alley for the event to quarter the crowds.
"Those days are gone," Andreson told the Telegram in 2017. "Now everybody's home, looking at a screen."
The 17,000-square-foot building that houses Colonial Bowling Center, owned by Andreson, is valued at $1.2 million. According to the Telegram, no decision about the building has been made.