Local
Aly Raisman's dog Mylo found safe after near week-long search
Mylo went missing in the Seaport District during a fireworks show on July 3.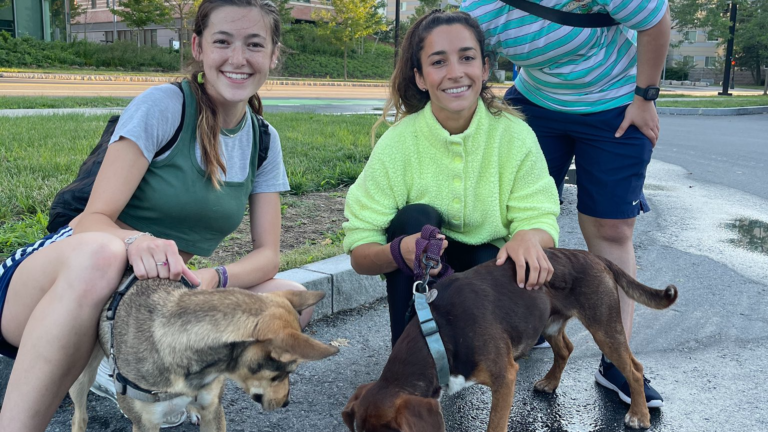 Aly Raisman has been reunited with her dog Mylo.
The three-time Olympic gold medalist found her dog Friday after he went missing in the Seaport District on July 3. Raisman didn't share the exact details of Mylo's recovery, but she thanked a pair of young women named Carla and Gayle along with Gayle's dog.
"HEROES!!!! MYLO IS SAFE. I HAVE HIM," Raisman wrote in a tweet along with several smiley face emojis. "Will share more soon… but for now going to snuggle with my everything."
Raisman reported that her dog went missing after he ran off during a fireworks show last Saturday evening. She took to social media not long after to ask her followers for help in finding Mylo several times throughout the week. On Tuesday, Raisman said she was offering a reward for Mylo's return. On Wednesday, Raisman shared that there were four possible sightings of Mylo in South Boston.
"It's hard because it's like we're running against the clock, and every moment he isn't with me, if he's outside right now in this weather it's just horrible and it makes me sick thinking about it," Raisman told WBZ Friday. "It's definitely been really hard this whole week."
Newsletter Signup
Stay up to date on all the latest news from Boston.com