Media
Fox Sports says no thanks to employing Curt Schilling
The network says that Schilling approached them, but they were not interested.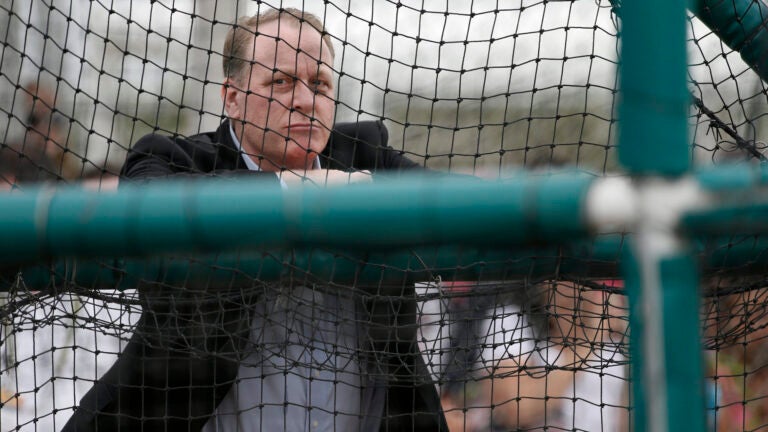 After getting fired from ESPN for sharing a transphobic meme on his Facebook page, the next question was where—or if—Curt Schilling would land his next job.
More than a few people speculated over the last week the former Red Sox pitcher's next destination would be Fox Sports or FS1, which recently brought on contentious commentators such as Colin Cowherd and Jason Whitlock. According to multiple outlets, the network also plans to add Schilling's former ESPN colleague Skip Bayless.
It seems that Schilling also thought Fox Sports, which welcomes the era of "opinionists," would be a good fit.
The feeling, however, was not mutual.
As first reported Monday by Deadspin, Schilling's team reached out to the network, but Fox Sports said they were not interested in the former ESPN baseball broadcaster and analyst.
"Curt's camp reached out to us to gauge our interest and we passed," a Fox Sports spokesman confirmed to Boston.com.
The spokesman added that there was "nothing more to it," though in their statement to Deadpsin, they noted the network was "very happy with the group we have working baseball this season."
In December, Fox Sports named another former Red Sox pitcher, John Smoltz, its lead MLB analyst, teaming him up with play-by-play announcer Joe Buck for the network's marquee games.
As for Schilling, the former pitcher and current active social media user recently addressed his future employment on his Facebook page.
"I'm getting ready to go to work in a position that's likely to make the far left heads explode," he said.