Media
WEEI removes longtime host Mike Adams from evening program
Planet Mikey program has aired on sports radio station since December 2005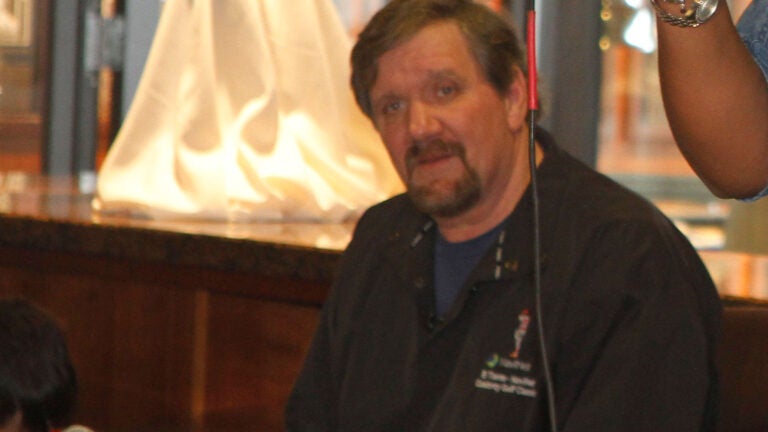 Mike Adams, the genial host of the evening program on sports radio station WEEI 93.7 for more than a decade, has been pulled from the show, effective immediately.
WEEI employees were informed of the decision early Tuesday afternoon by Phil Zachary, the vice president and market manager for Entercom Boston, WEEI's parent company.
WEEI, which broadcasts Red Sox games in Adams's "Planet Mikey" program's 6-10 p.m. time slot most nights from April through at least September and draws strong ratings, does not have an imminent replacement in mind.
"We made a tough call on Mike but, at the same time, we feel there are some innovative opportunities we'd like to explore over the next few months,'' said Zachary in an email. "As you know, WEEI has extensively–and successfully–revamped every major weekday show over the last three years. The time is right to extend that thinking to nights."
The decision was not a sudden one or the result of a specific incident, but had been under consideration for some time. Zachary did not dismiss the possibility that Adams could work at WEEI again.
"Mikey will always be a part of the WEEI family,'' said Zachary. "I'm very open to him continuing in some capacity down the road, but things understandably need to settle a bit.
WEEI has revamped its other day parts in recent years, adding Kirk Minihane to the morning program, Jerry Thornton to afternoon drive, and bringing in Glenn Ordway and Christian Fauria to join Lou Merloni on its midday show over the last several years.
WEEI will use the next 3-4 months to assess how it will replace Adams once the Red Sox season is done, Zachary told the staff in an email.
Adams, a veteran of the Boston sports media – he won two regional Emmy awards as host of Mike Adams Sports World on NECN from 1992-98 – had been the evening host at WEEI since December 2005.
One night that month, while serving as fill-inhost, Adams locked himself in the studio until then-program director Jason Wolfe agreed to hire him as the replacement for previous host Ted Sarandis. Wolfe gave Adams the job on the air. The station later acknowledged that the "lock-in" was a stunt.
Adams has not yet responded to requests for comment.