Media
Barstool Sports is making its cable debut on Comedy Central for the week before the Super Bowl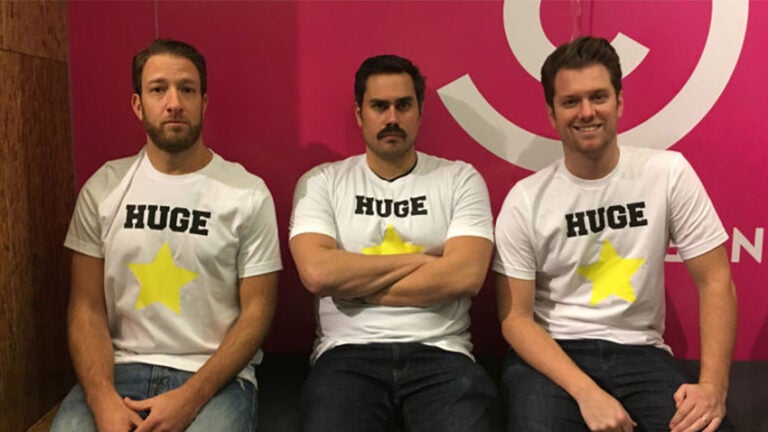 It was probably only a matter of time until Barstool Sports found a home on cable.
From humble beginnings in Milton, the iconoclastic "sports/smut" website is making its television debut—if only for four days—the week before Super Bowl LI on Comedy Central, the network announced Wednesday.
"The Barstool Rundown: Live from Houston" will air Monday, January 30 through Thursday, February 2 at midnight, Comedy Central said.
The show will feature Barstool personalities David Portnoy, Dan Katz, and Kevin Clancy live from a sports bar in Houston, the host city of this year's Super Bowl, and "marks Barstool Sports first foray in long-form television." The telecast is said to cover "all things football" leading up to Sunday's NFL finale.
"Some of my best life decisions have been made while sitting on a barstool," Kent Alterman, the president of Comedy Central, said in a statement. "I'm hoping this is one of them."
Founded by Portnoy—who sold his majority stake in the now-New York-based company last year—in 2004, Barstool Sports developed a, ahem, passionate online following and has grown into a multi-city, multi-media brand. In 2013, they launched the "Rundown," an online video broadcast "to bring to life the biggest topics from the blog," which, as Portnoy noted in an "emergency press conference from the Comedy Central offices, has been broadcast from a number of diverse locations.
In an accompanying statement on Barstool's website, Portnoy added that "Superbowl week is shaping up as a kinda of a big week for Barstool huh?"
"The Pats are going to win their 5th Lombardi Trophy," he said. "Barstool has not 1 but 2 houses in Houston. And oh yeah The Rundown is going to be live, not fake live, but real live on a little network called Comedy Central. Ever heard of it? #prayforeverybody."
#prayforeverybody, indeed.