Media
A letter of appreciation from John Martin, a NESN cameraman, to Boston sports media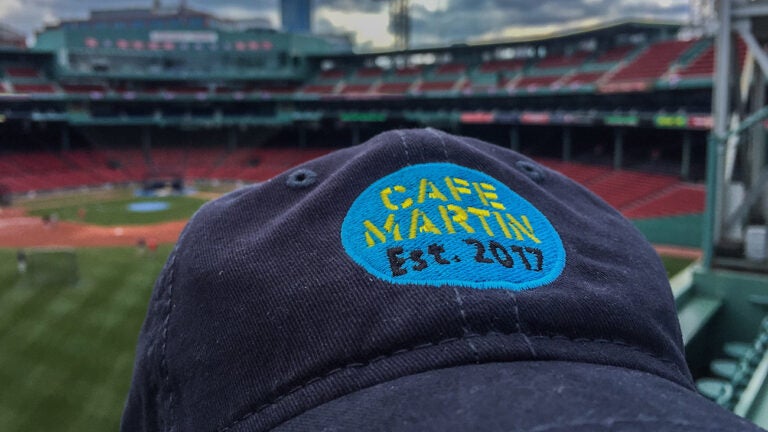 John Martin, a NESN cameraman for 19 years, revealed in January 2017 that he had been diagnosed with amyotrophic lateral sclerosis and had to leave the job he loved.
In the months since, he's former colleagues, particularly a group of fellow cameramen, have made sure his story remains in the consciousness of Boston sports fans.
Their Cafe Martin concept, an organic combination of fundraising and friendship, has raised thousands of dollars to help pay Martin's medical bills while drawing the notice of such Boston sports luminaries such as Pedro Martinez, Robert Kraft, and Tuukka Rask.
Martin reached out to the Globe over the weekend, requesting to share a letter of appreciation he had written. Here is his letter:
The Fraternal Order of the Boston Sports Media
An open letter from John P. Martin
Sometime during Patriots minicamp last week my phone started blowing up with text messages from former fellow cameramen inquiring if I had heard Patriots owner Robert Kraft's comments regarding me and my family.
I had not, but it didn't take long to find them.
Wearing a Cafe Martin hat, Mr. Kraft approached the podium and offered well wishes to my wife, our daughters, and me. No more, no less. Simply amazing.
Over the past 20 months following my ALS diagnosis, that moment singlehandedly ranks at the top of amazing gestures. Here's one of the most recognizable men in professional sports wishing us well. Who does that? He did.
That moment led to some reflection on how my former peers in the Boston sports media have been equally amazing and supportive during this time. There's not enough space here to name all the names, so I'll refer them as the BSM.
The BSM consists of writers, producers, on-air talent, camera ops, photographers, interns, and more. All outstanding professionals and better human beings. We've heard from all of you. Phone calls, texts, emails, snail mail, Twitter, Instagram, visits to Cafe Martin. The support and love we're receiving has been our fuel.
It's cliché to say I always appreciated my job and my colleagues in the Boston sports media but I truly did. The BSM is like a large, uncharted fraternity. Ask anyone who's part of it and I'm sure they'll agree.
Regardless of how my day may have been going, there was always a BSM brother or sister to bring a smile or change the mood. It was as an honor to be on both sides of that exchange.
So consider this a thank you card from the Martin family to all of you, the BSM, for what you have given and continue to give to us.
It's been a great lesson for our young daughters to see how much good and kindness exists in people. I have experienced many George Bailey moments. I feel luckier than that guy named Lou who played baseball in New York way back when.
For that, I say THANK YOU my BSM fraternal members.
Your brother,
John P. Martin
[fragment number=0]