Media
Entercom, WEEI release details on Red Sox broadcast for the 2019 season
A number of broadcasters will join Joe Castiglione in the WEEI booth on a rotating basis.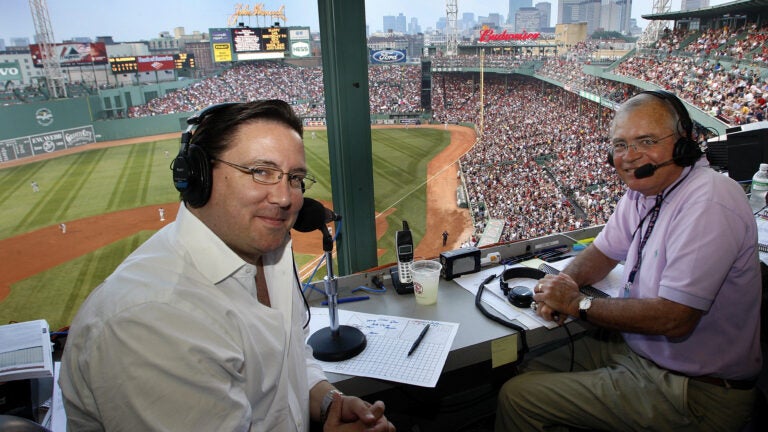 Entercom, 93.7 WEEI's parent company, announced Thursday the company will implement a rotating cast of play-by-play commentators alongside Joe Castiglione in his 37th season as the voice of Red Sox games on the radio station, as reported by The Globe's Chad Finn earlier this week.
Sean McDonough, Josh Lewin, and Mario Impemba will rotate most often in the booth, while broadcaster Chris Berman, WEEI personalities Lou Merloni and Dale Arnold, and NESN's Tom Caron will call a select number of games. NESN Red Sox play-by-play broadcaster Dave O'Brien will step into the radio booth during select nationally televised games in 2019.
Excited to welcome Sean McDonough, Chris Berman @joshlewinstuff @mario_impemba @LouMerloni @DaleEArnold Dave O Brien and @TomCaron to the @WEEI @RedSox Radio Network. https://t.co/q8HBWExZZF

— Joe Zarbano (@JoeZWEEI) February 14, 2019
McDonough was the television broadcaster for Red Sox games on NESN from 1988-2004 and has since broadcasted both college and NFL football on ESPN. Lewin most recently called New York Mets games on 710 WOR-AM in New York. Impemba had called Detroit Tigers on television for Fox Sports Detroit since 2002 until the network decided not to renew his contract after his relationship with broadcast partner Rod Allen reportedly turned sour.
The broadcast rotation will replace Tim Neverett, who called games alongside Castiglione for the last three seasons. Neverett said in December he let his contract with Entercom run out due to a lack of support from WEEI's management.
Entercom also announced Castiglione, 71, signed a multi-year extension with the company.