Media
NBC Sports says camera problem led to fan obscuring view during Bruins-Leafs game
Technical difficulties led to a replacement camera's use with a "slightly different perspective," according to a spokesperson.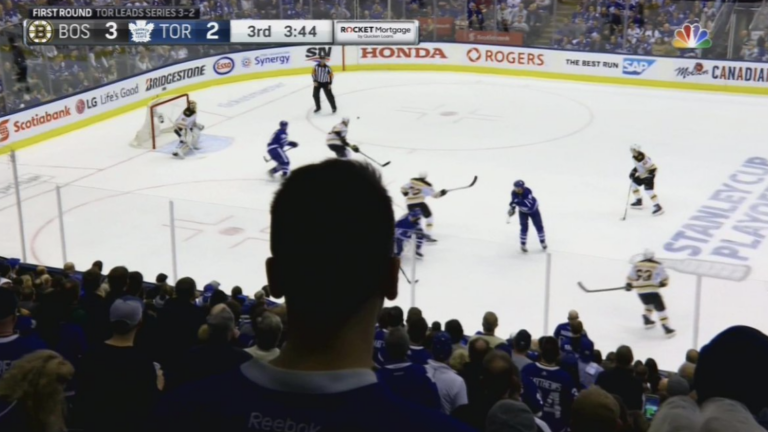 Fans who watched Game 6 of the Bruins-Maple Leafs playoff series Sunday probably found themselves yelling, "Head! Move!'' at their screens during a certain stretch in the third period.
Some of the more frenetic late moments of NBC Sports's broadcast of the Bruins' 4-2 victory were obscured by a fan's head blocking the network's camera.
Hey @NHLonNBCSports if you dont tranquilize this guy in the next 12 seconds I'm filing a lawsuit pic.twitter.com/JGV28pVaCz

— Pete Blackburn (@PeteBlackburn) April 21, 2019
Reached for comment Monday morning, an NBC Sports spokesman said the camera that was partially blocked by the fan's noggin was not the usual one the network uses in that situation.
 "Technical difficulties prevented us from using the main game camera for a period of time towards the end of the game,'' the spokesman said. "The replacement camera had a slightly different perspective."
The spokesman didn't say whether someone from the network tried to get the fan to move. But he clearly couldn't hear you yelling from your living room.