Media
ESPN The Magazine to end print operation in September
The network indicated it would still produce long-form articles and specific themed editions, but for a digital audience.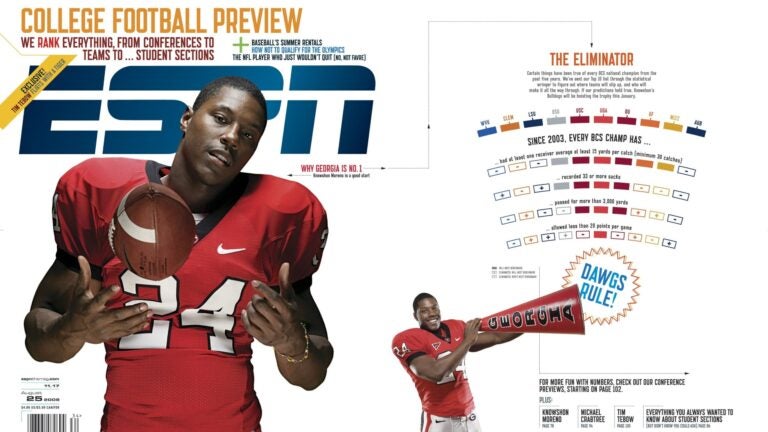 After one more issue, ESPN The Magazine will stop publication as a print product, the network confirmed Tuesday.
"Consumer habits are evolving rapidly, and this requires ESPN to evolve as well,'' ESPN said in a statement. "The only change here is that we are moving away from printing it on paper and sending it in the mail.''
As a bunch of people are reporting:
–ESPN The Magazine's last print issue will be September's Body Issue
–Nobody is getting laid off today but…we'll see, especially with people on the production side
–The magazine (per a source) lost single-digit millions in recent years

— Bryan Curtis (@bryancurtis) April 30, 2019
The news was first reported by John Ourand of Sports Business Journal.
The September release of its popular "The Body Issue'' will be its final print edition. The network indicated in its statement that it will still produce the type of projects that ran in ESPN The Magazine, such as long-form articles and specific themed editions, but for a digital audience.
"Our data shows the vast majority of readers already consume our print journalism on digital platforms, and this approach will maximize our reach and impact,'' the statement said. "In the future, we will explore releasing tentpole collections such as Body in special, differentiated print formats.''
The magazine debuted in 1998, ostensibly as a challenger to Sports Illustrated, but aimed at a younger demographic.
Ourand reported that the magazine lost money in recent years. ESPN used to package its online "insider'' subscription service with a magazine subscription, but recently began pairing its digital and streaming brands together under the ESPN-plus umbrella.