Media
Fox Sports asks top-paid talent to take pay cuts during pandemic
The voluntary 15 percent cuts would last for three months.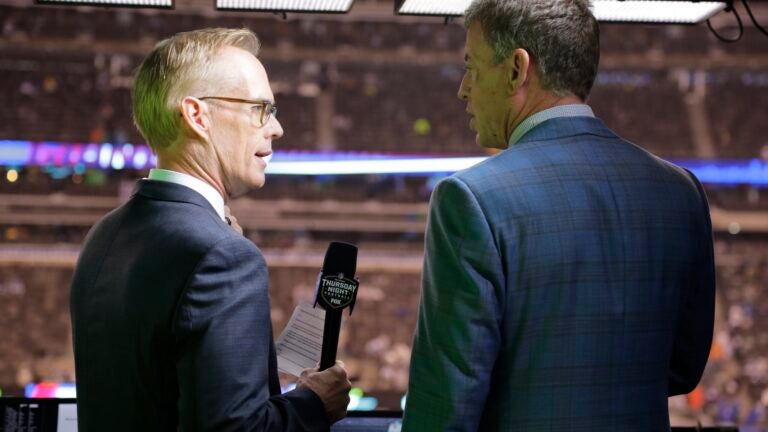 Fox Sports has asked its top-paid broadcasters and on-air talent to take temporary pay cuts with live sports on hiatus during the novel coronavirus pandemic.
The voluntary 15 percent cuts would last for three months and could affect well-known broadcasters such as Troy Aikman and Joe Buck, as well as talking heads such as Skip Bayless and Colin Cowherd.
The move mirrors a step taken by ESPN, which last week asked about 100 of its top-paid talent to take an identical pay cut.
"Given the unprecedented times we are in, we have asked many of our broadcasters to join our executives in taking a temporary 15% salary reduction," Fox Sports said in a statement. "FOX Sports is a family and we are facing these challenges together."
The pandemic has shut down sports around the world, interrupting the flow of billions of dollars throughout the industry. Fox has already missed broadcasting several NASCAR races, and the U.S. Open golf tournament has been rescheduled from its original June date. The network owns the rights to Major League Baseball, which has had its season delayed, as well as the NFL and college football, which start in the fall but could also be affected by the outbreak.
Beyond Fox and ESPN, a number of sports media companies have announced staff reductions during the sports shutdown. Sports Illustrated laid off eight editorial employees last month. Entercom, which owns sports radio stations across the country, cut ties with dozens of employees. SB Nation furloughed more than 20 employees, and the San Jose Mercury News and East Bay Times furloughed their entire sports staffs.