Media
Journalism pioneer Jackie MacMullan, former Globe columnist, to retire from ESPN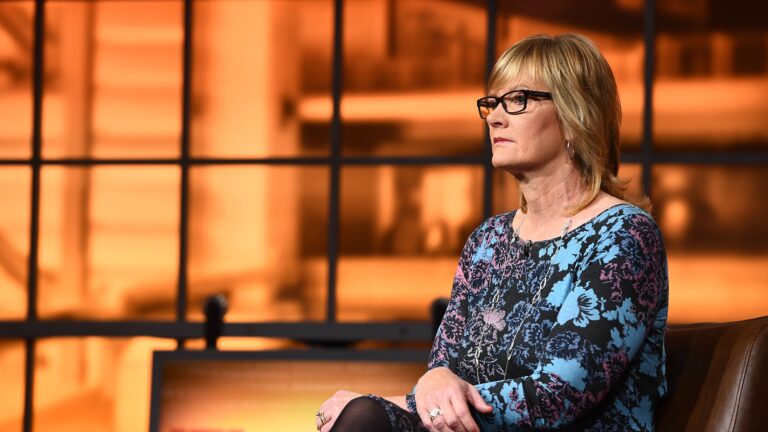 It should come as no surprise that an exceptional reporter and writer like Jackie MacMullan knows how to deftly wrap up a chapter.
MacMullan, a former Globe columnist and sports journalism trailblazer, is retiring from ESPN at the end of the month. Her final day is Aug. 31.
I just really feel like I'm ready to pull back,'' she said in a phone conversation Wednesday afternoon. "I feel that need. I'm kind of excited about it."
The news came as a surprise to those used to reading her longform NBA features or seeing her on ESPN's various television platforms, most often the good-natured daily debate program "Around the Horn."
But the decision, which was entirely hers – she signed a three-year extension with the network last fall — is something she has been thinking about for a while.
"Quite honestly, even when I signed the extension I was a little ambivalent about it,'' she said.
That list of reasons to step away from ESPN, and the time commitment the job required, has only grown since, she said.
"I moved my elderly parents up [to the Boston area] with my sister to an assisted-living place and I never have time to see them, and that doesn't feel right to me,'' she said.
"And I just think our business is a young person's business. The last thing I ever wanted to do was overstay my welcome.
"I kind of liked the idea of leaving on my terms. So that's what I'm doing."
MacMullan, 60, is one of the most accomplished NBA writers any era. She has earned multiple national awards from the Associated Press Sports Editors for her investigative reporting and feature writing.
In 2019, MacMullan received the PEN/ESPN Lifetime Achievement Award for Literary Sports Writing — the first woman recognized with this honor. The Association for Women in Sports Media also selected her as the 2019 recipient of its Mary Garber Pioneer Award, the organization's highest honor.
She received the Curt Gowdy Media Award from the Naismith Basketball Hall of Fame in 2010, the first woman so honored. That was the same year she joined ESPN full-time.
"It was a great 10 years at ESPN,'' she said. "They let me write long, without very many restrictions at all. There are very few places left that give the space and importance to that, and I always was so, so grateful for that."
In her television role, MacMullan contributed to several programs, most often "Around the Horn,'' on which she has made more than 900 appearances.
"The people on that show are like my family,'' she said. "For far too long, I was the only woman on that show — for far too long. There were plenty of other women who were qualified to be on that show. I'm glad now that show has expanded with diversity and differing views. It's fantastic. It's time for people like me to give those guys room for another voice."
MacMullan isn't retiring entirely from the media business. She will continue to contribute to  The Ringer, the sports and pop-culture website and podcast network founded by Bill Simmons. .
"I'm going to continue with that because we're in the middle of a really cool podcast project we're doing," she said. "I want to see that through.
"But it was time to step away from ESPN. Everything was great, but I kept thinking, 'why not step aside now, while you have a great feeling for the place and they have a great feeling about you?' Very few of us seem to be able to figure that out.
"And honestly, I'm tired. I won't lie, I am tired. The industry is very different now, there are a lot of different things to it. I've never been on social media, and I'm happy to say it seems I'm escaping without having to do it."
The sports media scene was vastly different when MacMullan, who played basketball at the University of New Hampshire, joined the Globe in 1982. She quickly built a reputation as one of the most well-informed and trustworthy basketball writers in the country. In 2002, she became the first female sports columnist in the history of the Globe, remaining in that role until 2008.
"I've never, ever worked anywhere that was more gratifying than at The Boston Globe, I can tell you that," she said. "I was only there in December 1982, Ian Thomsen [an accomplished NBA reporter and author] came right after me, and we got to work with the greatest people in the history of business and in my mind for the best sports section in the country.
"Everything I learned started there. You try other things because you want to grow. The TV thing became part of my portfolio very unexpectedly and not intentionally. I loved ESPN. But the Globe is where I learned to operate in this business."