Media
Sports Hub's Tony Massarotti addresses health-related absence; says NESN didn't ask him back as Sox analyst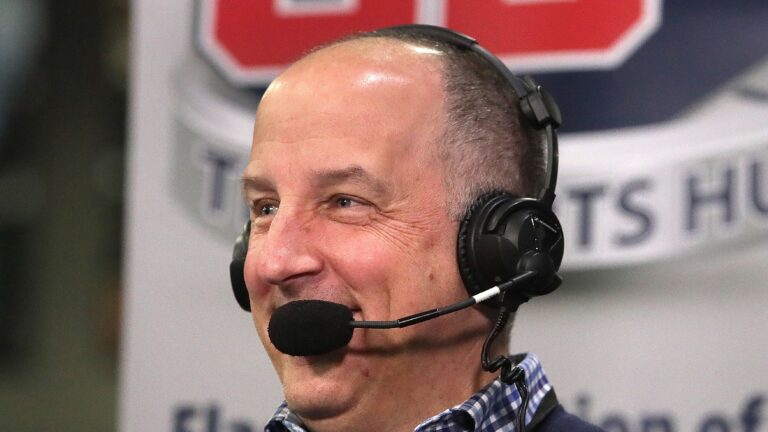 Tony Massarotti, cohost of the highly rated "Felger and Massarotti" show on 98.5 The Sports Hub since the station's inception in 2009, announced during Monday's program that his recent absences have been due to an unexpected health issue.
He also revealed that NESN did not ask him back as an analyst on its Red Sox broadcasts for the upcoming season. Massarotti was part of a group of rotating analysts on the broadcasts last year.
Massarotti, 55, choked up a bit as he explained his circumstances at the end of the show's first hour Monday, but was not specific about what illness or ailment he faced.
"I had some health things pop up during the holidays that I was not anticipating,'' said Massarotti, who revealed that he became ill during a show just before the holidays. "They required my immediate attention, we addressed them, and I feel good about it. But I'm also going to have to [pace myself] getting back to work here on the advice of people who have been taking care of me.
"So I'm going to be in and out a little bit over the next couple of weeks. It's not going to be full weeks for me. But I'm going to rebuild up to a full week. Shouldn't be too long. Again, I feel pretty good, and I appreciate people reaching out."
Massarotti had been mostly absent from the show since mid-December. He had been planning to take vacation time before his health issue came up. He said he considered returning last week, but decided to take a little more time off.
"I'm back, I'm feeling good, and I'm happy to be back,'' he said.
Regarding NESN, he said it was the network's decision not to bring him back for a second season on Red Sox broadcasts.
"We both went into it knowing it was sort of a trial thing,'' said Massarotti. "I appreciate them giving the opportunity to me. I also appreciate the Red Sox for doing that. So it was worth a shot. They want to go in another direction, that's their call. I would have liked to have done it going forward, but that's OK. No harm, no foul."
Massarotti made his name in local sports media at the Boston Herald, where he began as an intern in 1989. He covered the Red Sox for the Herald as a beat writer and columnist from 1994 until 2008, when he left to join the Globe and Boston.com.
In August 2009, Massarotti and Michael Felger, a former colleague at the Herald, were paired in afternoon drive on The Sports Hub, which launched as an FM station as a challenger to perennial sports radio powerhouse WEEI, which was still on AM radio at that point. The Sports Hub immediately emerged as a challenger to WEEI's ratings dominance.
Felger and Massarotti have dominated afternoon drive for more than a decade. Their show has finished first in the men 25-54 demographic in the Nielsen Audio ratings in every three-month ratings period since spring 2012, when it finished third.
Sign up for Red Sox updates⚾
Get breaking news and analysis delivered to your inbox during baseball season.