Media
Bob Halloran's wife honored him with a billboard ahead of his retirement
Halloran has spent the last 20 years as a sports reporter for Channel 5 and has also written a number of books in that span.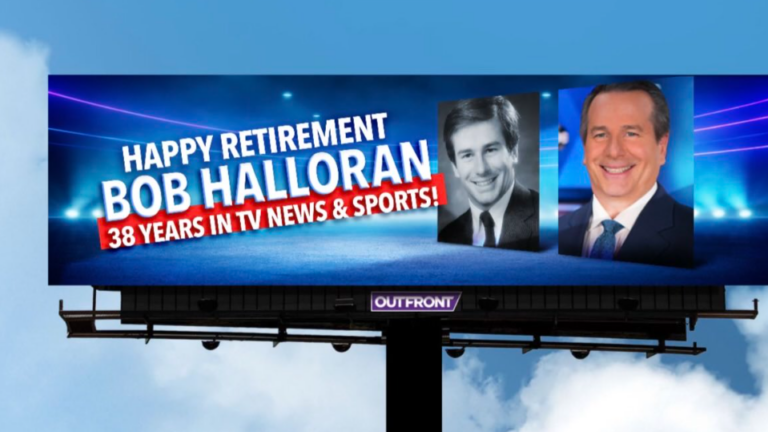 In March, Bob Halloran announced his upcoming retirement from Channel 5, and on Wednesday, six days before his last work day, his wife gave him a gift.
Eileen Curran, Halloran's wife, honored her husband's career with a massive electronic billboard.
The 59-year-old Halloran shared the retirement present on his Twitter account on Wednesday.
The Billboard showed pictures of Halloran and two different points of his 38-year reporting career.
In his tweet, Halloran noted, "I told my wife it would have been cool to be on a billboard at some point during my career."
On May 31, Halloran is officially retiring from his career as a sports reporter that has included countless hours on Channel 5, stops at ESPN and WRPI, and the writing of six books.
His books often detail sports and sports history in the city of Boston. Following the publishing of his book "Irish Thunder: The Hard Life and Times of Micky Ward," Halloran was asked to consult on the film "The Fighter" which featured Mark Wahlberg as Ward.
When he initially announced his retirement on March 23, Halloran said that he's moving away from fulltime work in order to, "spend more time writing, pursuing my passion for music and golf, and most importantly enjoying my incredible family."
Get the latest Boston sports news
Receive updates on your favorite Boston teams, straight from our newsroom to your inbox.