MLB
Hartford's minor league baseball team just unveiled throwback Whalers jerseys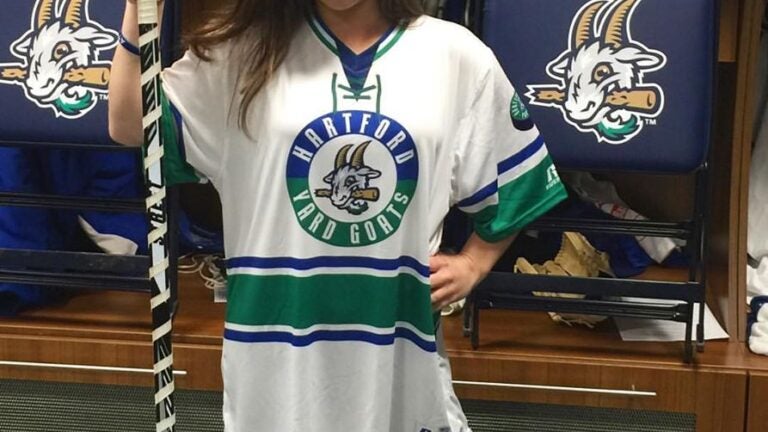 The Hartford Yard Goats are looking to win over some local fans with a light dose of nostalgia.
In their first season playing in Hartford, the Colorado Rockies Double-A affiliate (formerly the New Britain Rock Cats) plan to host a Whalers Alumni Weekend at their new downtown stadium. And on Thursday, the team revealed the uniforms they'll be wearing.
✨Now presenting ✨

Whalers Alumni Weeknd Jerseys ?? pic.twitter.com/ICj6IWFFBN

— Hartford Yard Goats (@GoYardGoats) May 25, 2017
In a Facebook Live announcement, a team representative said the Yard Goats will auction off the jerseys following the July 14-16 weekend, which includes a charity luncheon, a slate of former Whalers players in attendance at the July 15 game, and postgame fireworks.
The Whalers-inspired baseball jerseys will not otherwise be available for purchase, but the team will be selling hockey-themed Yard Goats hats (which were available earlier this month to pre-order).
Last 24 hrs to pre-order before July release in stores ➡️ https://t.co/UIxH5FkhYp pic.twitter.com/cceuK8SokH

— Hartford Yard Goats (@GoYardGoats) May 15, 2017
Cue the music.
https://www.youtube.com/watch?v=TJtiepwpKFw