MLB
Terry Francona rejoins Indians a week after heart procedure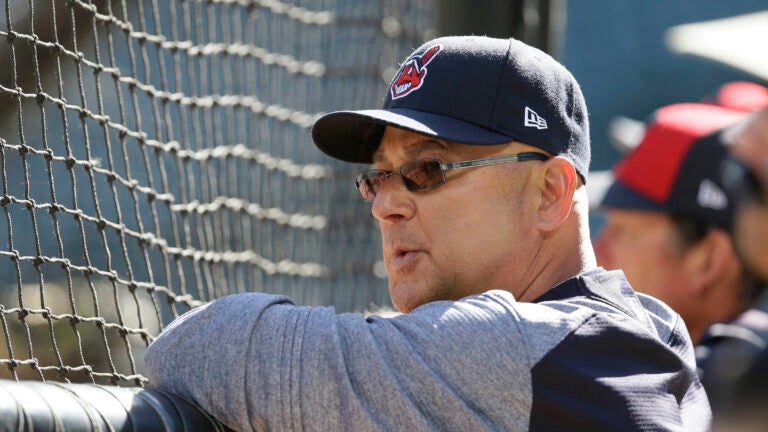 OAKLAND, Calif. (AP) — Cleveland Indians manager Terry Francona rejoined his team Thursday for an extended stay in Northern California, one week after undergoing a minor procedure for an irregular heartbeat.
Wearing his familiar uniform, Francona smiled and laughed as he talked about his health while the Indians held an evening workout at the Oakland Coliseum. Cleveland begins a three-game series against the Athletics on Friday.
"Better, better," Francona said. "A little tired, but that'll come."
Francona is back, feels a little "beat up." But said putting on the uniform was exciting. Enjoyed watching Mills/staff get spotlight at ASG. pic.twitter.com/ASY02Gz4fT

— Jordan Bastian (@MLBastian) July 14, 2017
The 58-year-old Francona was supposed to manage the American League during Tuesday's All-Star Game but opted out after undergoing a cardiac ablation procedure at the Cleveland Clinic on July 6.
Francona had been hospitalized for dizziness, fatigue and a rapid heart rate before the procedure. The Indians skipper had also missed two games and was hospitalized twice in June for similar conditions.
"Everybody kept saying, 'How do you feel about missing the All-Star Game?'" Francona said. "It wasn't the All-Star Game. It was with the guys, it was our guys. That's icing on the cake during a season. My responsibilities and my affection is here."
Francona was outfitted with a monitor after the procedure and met with doctors during a follow-up appointment Wednesday. The Indians skipper plans to wear the monitor again during the Indians' current trip so that doctors can obtain additional information on his condition.
"The biggest thing is just knowing what it is," Francona said. "I'd get to a point during games where I was going to black out. Some people were telling me it's anxiety. I'm probably the least anxietied person ever, so there were a few games where I would push through just because I'm like, 'I'm not going to be a big baby here.' Finally when they realized what was going on, that was helpful in itself.
"I was getting embarrassed. I kept leaving games. I knew something was wrong. If you're going to have a problem, being three miles from the Cleveland Clinic is probably a pretty damn good place to have a problem. There were some unbelievable people there that really, really looked out for me. That's also a good feeling."
Francona said doctors encouraged him to return to work without restriction. However, he plans to alter some of his eating habits.
"You get worked up during games and stuff, that'll be the same," Francona said. "This didn't happen because of a lifestyle. Because I have this problem, you don't want your arteries and stuff getting all clogged up as you get older, so that's where I need to really keep track of things."
The Indians' skipper was not completely left out of the All-Star Game festivities.
Long-time friend and Cleveland bench coach Brad Mills, who managed the AL in Francona's absence, produced a cardboard cutout of a muscle-bound, shirtless Francona in the AL clubhouse before the game, bringing a raucous reaction from players and coaches.
"I had seen that before," Francona said. "That was the thing they used last year when they did the takeoff on 'Major League' so I had seen that before. I didn't know they were going to take that thing down there. It's nice to be thought of."
The Indians (47-40) have the third-best record in the AL and own a 2 ½-game lead over Minnesota in the AL Central.
Following their series in Oakland, the Indians head across the San Francisco Bay to play the Giants in a three-game set at AT&T Park.
Asked if it felt good to put on his Cleveland uniform again, Francona grinned.
"Yeah, heck yeah," he said. "Probably a little more excited than everybody else here. I have a feeling I probably missed them more than they missed me."
___
More AP baseball: https://apnews.com/tag/MLBbaseball